If you follow me on Twitter then you already know that we just got back from a FABULOUS Disney cruise to the Bahamas Nassau and Disney's own Castaway Cay island - which I will blogging about very soon!
I wanted to make some shirts for the kids to wear but didn't want to spend an arm and a leg so I started on the quest via Pinterest, Etsy, and Google! Yeah, it took me that long. But I finally found some ideas that I like and couldn't have been more pleased with how they turned out!
First, I made these for the boys to wear on the day we boarded the ship.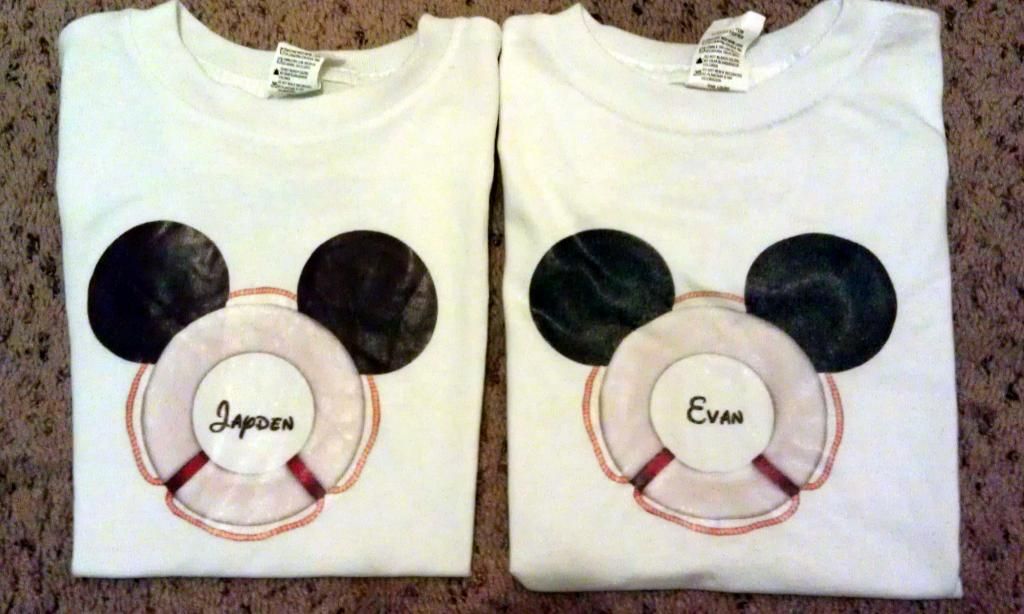 I hate that you can't see Jayden's in this picture but they looked pretty darn cute with their Mickey shirts and plaid shorts. :-)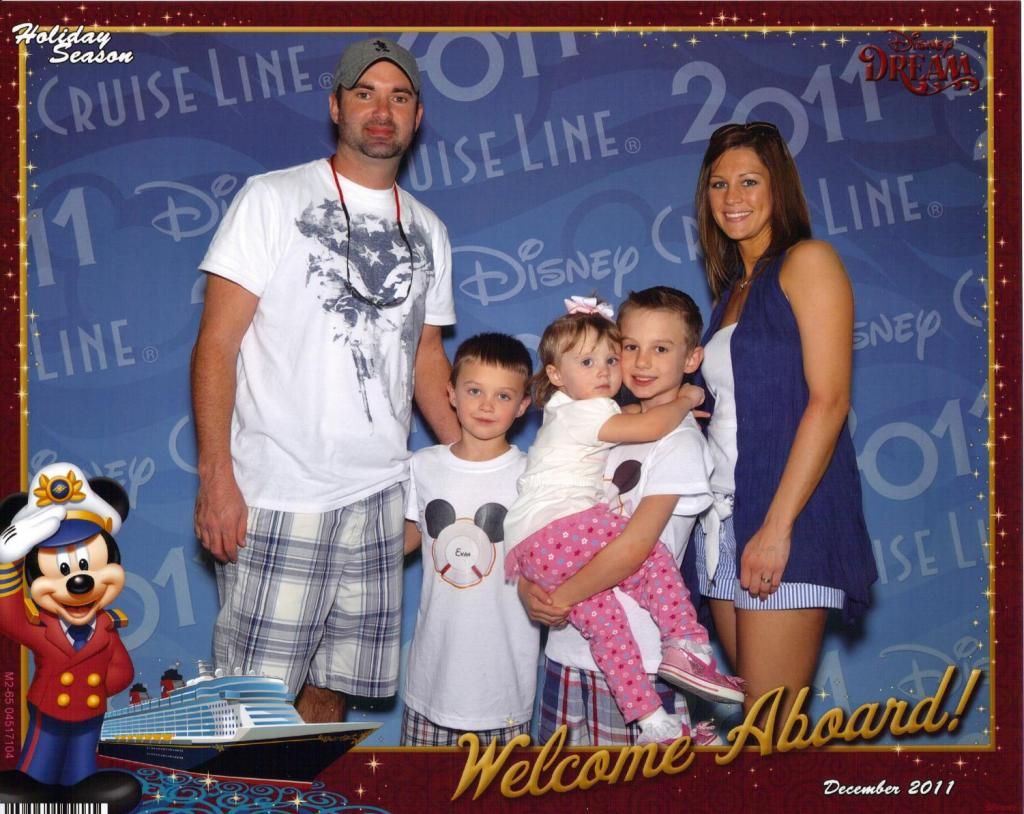 Then I made these for all the kiddos to match in.
I added a ribbon bow in the reindeer for the three girls so they looked girly. :-)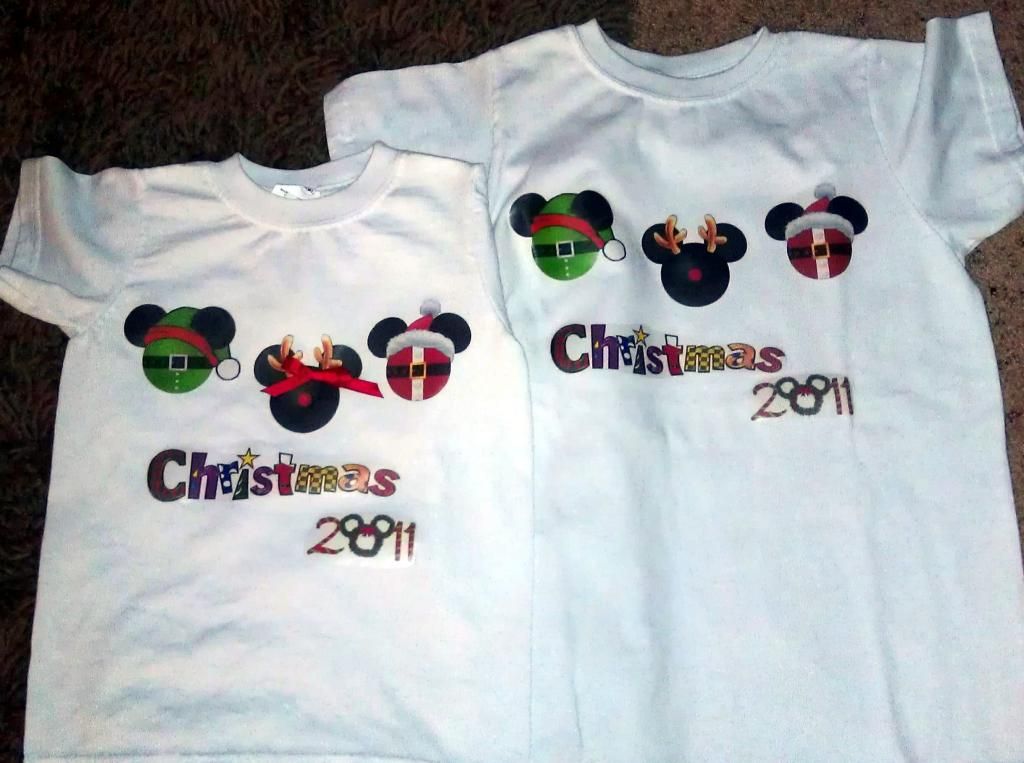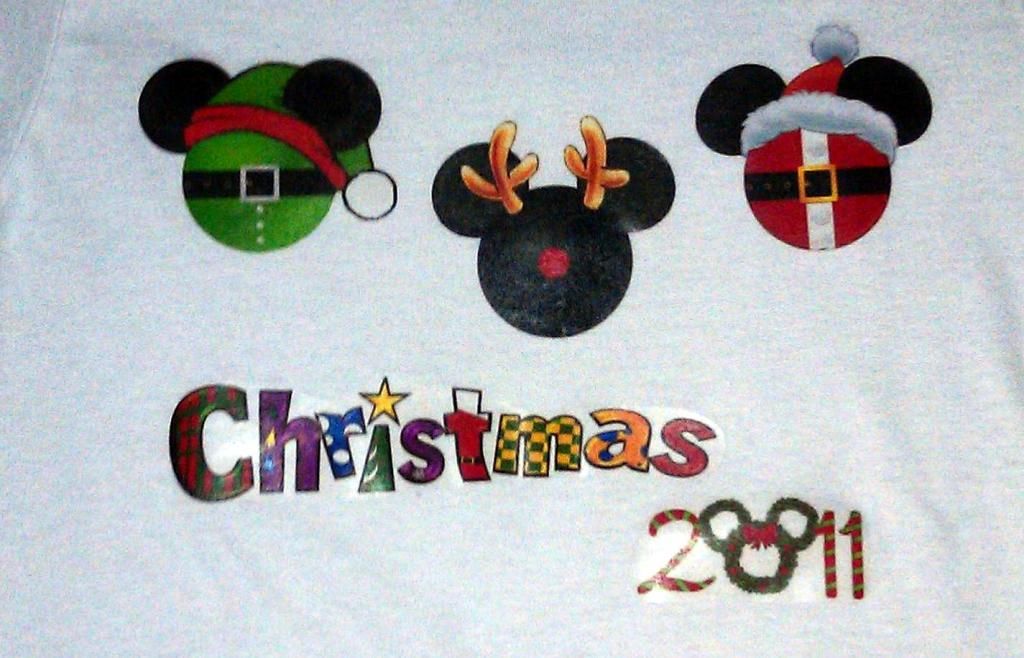 And all of our little boogers dressed up.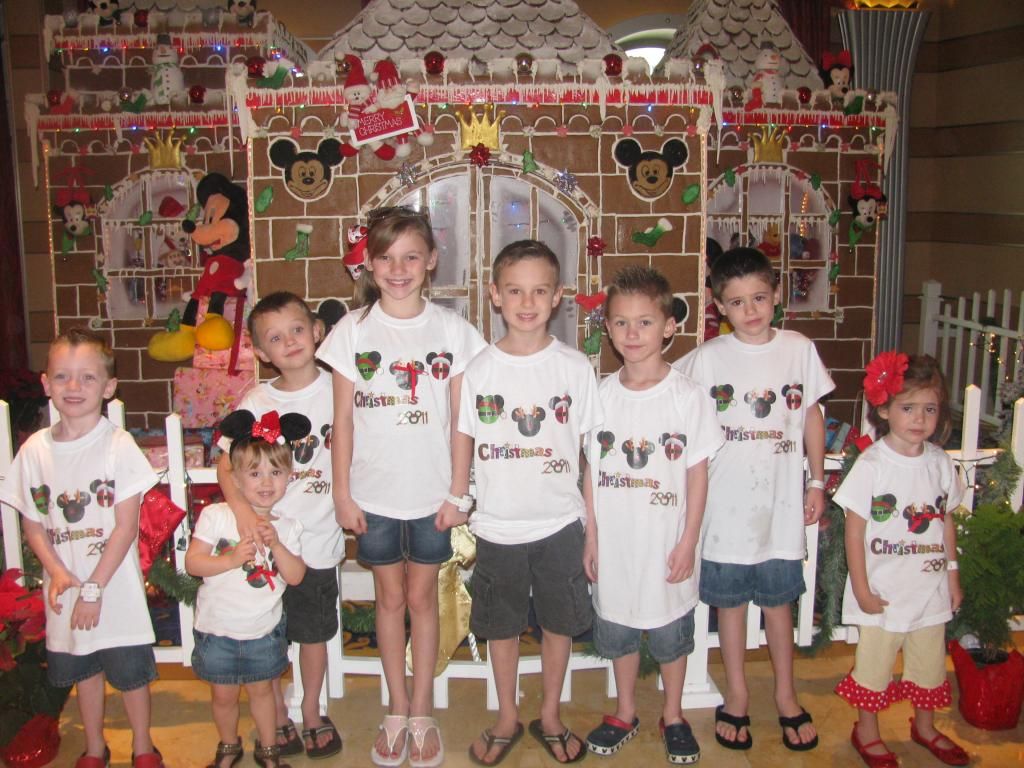 I'm going to have to get creative for vacation next year as my 10 year old niece told me she was just too old to match the younger kids anymore. :-) Girls.. They are so high maintenance!
So how'd I do it?! Soooo easy. I used transfer paper. Yeah, I know. It sounds tacky but seriously. I was impressed. I bought the nice stuff at Hobby Lobby. It was like $12 for a set of 8 sheets.
I opened the image in a Paint file and added the text box in the middle of the Mickey heads. I'm sure you can do this in PhotoShop as well. I downloaded the Disney font from THIS website.
This gets a little tricky. You will probably want to print a sample copy on regular paper first to make sure it comes our right. A couple of things to remember:
Make sure your printer is set to print in color.

Make sure you are printing on the best quality setting.

If you are using letters or numbers, make sure your printer is set to the mirror setting. (or they will come out backwards when you iron on your image.

Read the transfer paper instructions so you are printing on the right side of the transfer paper. (Mine had a purple line on the back side.)
I trimmed all of my images very closely. You can see that the "Christmas 2011" image was not trimmed individually. If I was not making 8 of them I probably would have. You really could not see the paper on the white t-shirt but on a color I think you could.
I was super nervous at this point.... The instructions say to iron on a hard surface - not an ironing board. However I didn't have anything that the heat wouldn't ruin so I just used the board. It worked fine. Just leave it on there as long as the instructions say. I ironed mine for approximately 90 minutes on each the top and bottom images. I don't think you could iron too long in other words. Make sure that thing sticks good. :-)
I did not wash my shirts before or after. I really like all the formaldahyde and everything. haha. No really. I wanted them to look as good as possible and since I wasn't sure how they would wash I decided not to take my chances.
They did actually wash well. I put mine in when we got home. Gentle cycle and line dried. They did fine. No cracking or peeling! I'm so impressed!