Hi y'all! I'm Molly from Stilettos and Diapers and I also happen to be Casey's sister. She is completely amazing, a super mom and one of my best friends. I am so grateful for wonderful sisters! Okay, enough of the mushy gushy.
We spent New Years at Casey's in Ohio. We have bought the same clothing before while shopping together and even bought the same thing while living hundreds of miles apart.
We of course took a trip to Target while together and bought these matching oversized sweaters.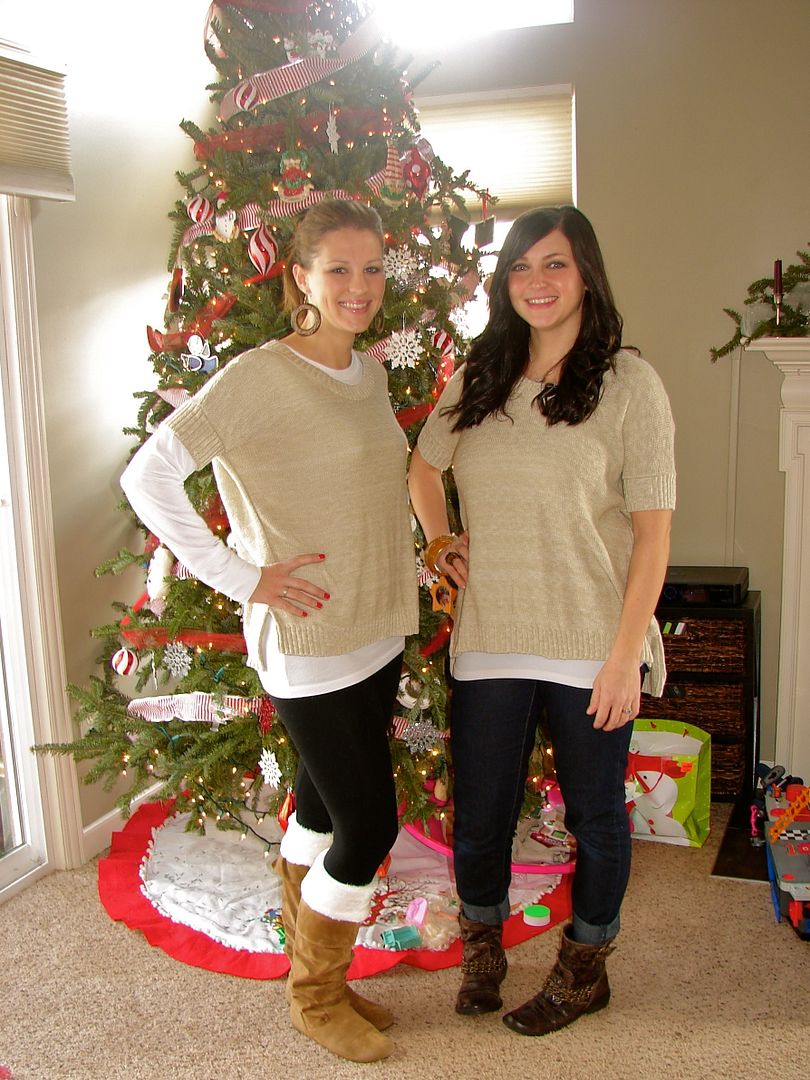 We both came down the next morning wearing them, just with different accessories.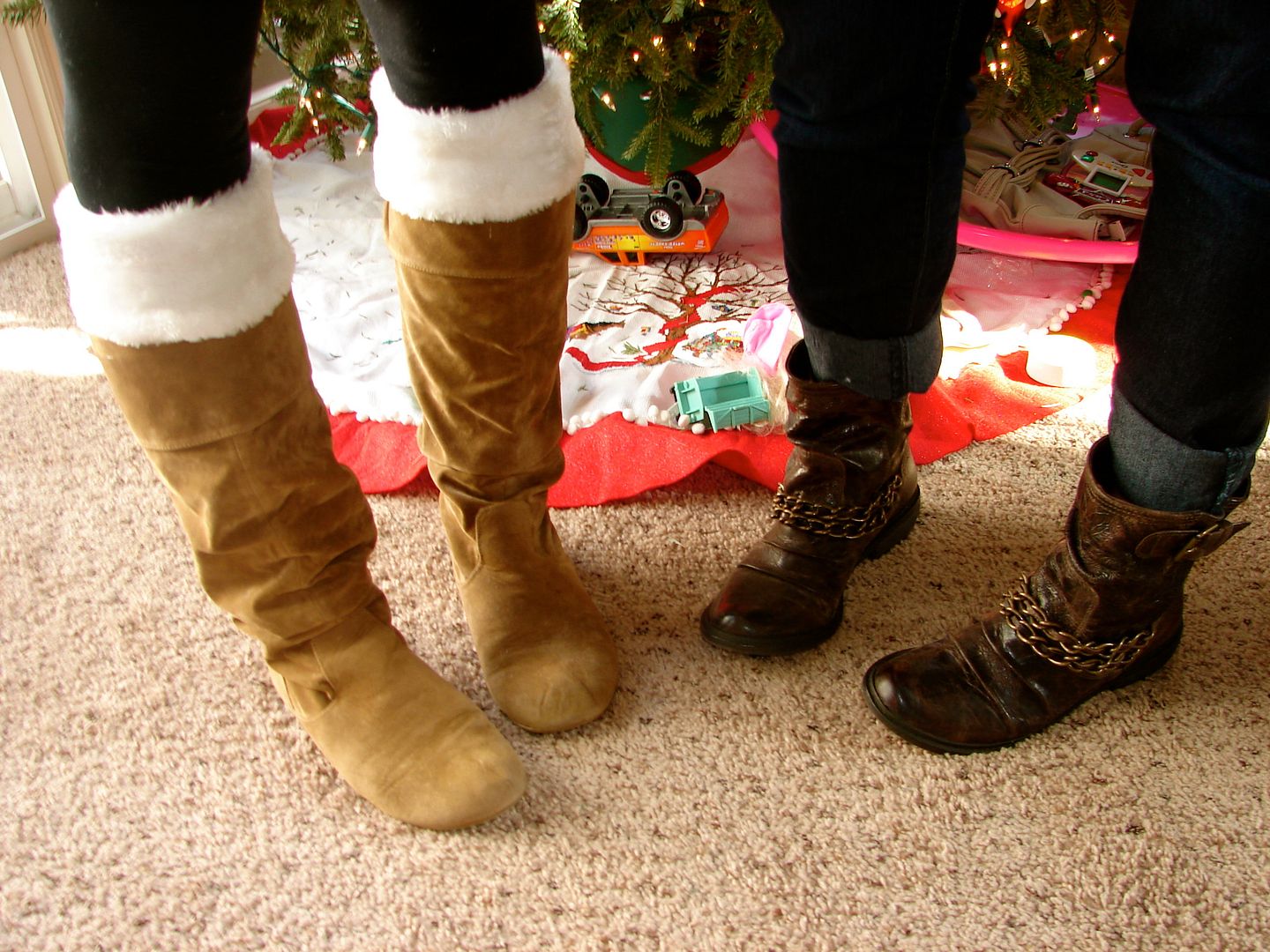 I told Casey that she had to do a fashion post with me and she let me do her hair in a poufed pony.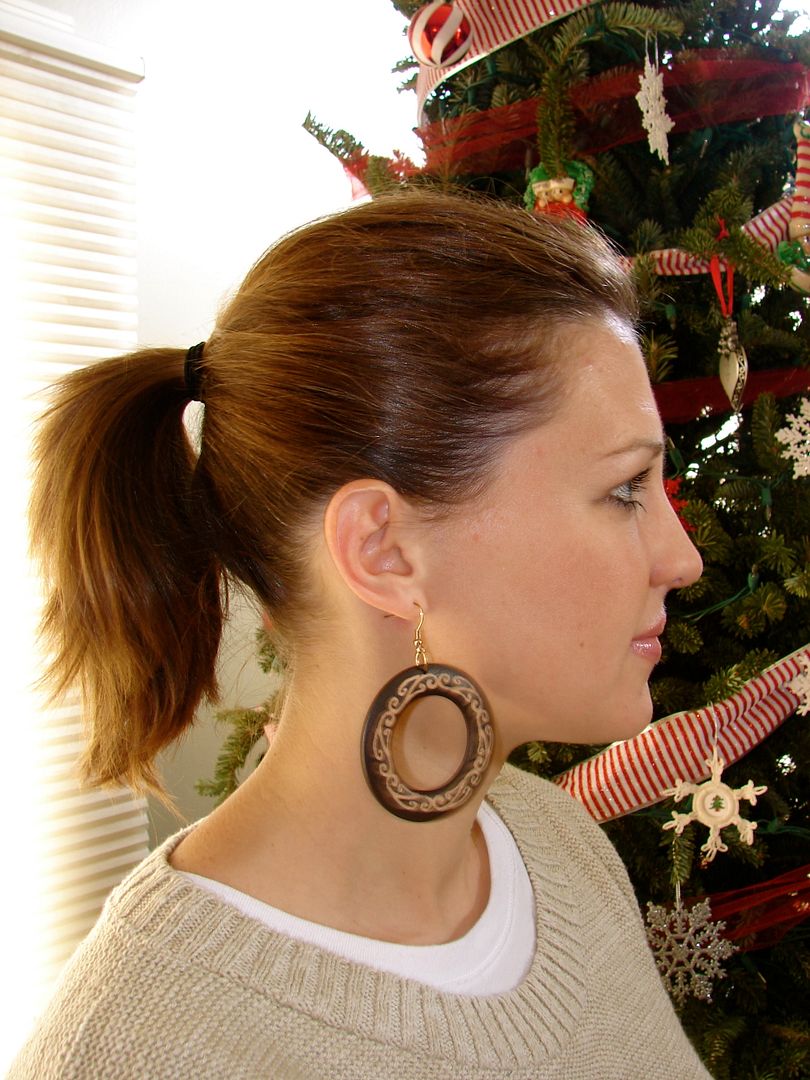 Hubs was watching the miserable Jet game and made us do the Holmes victory pose. We're ridiculous.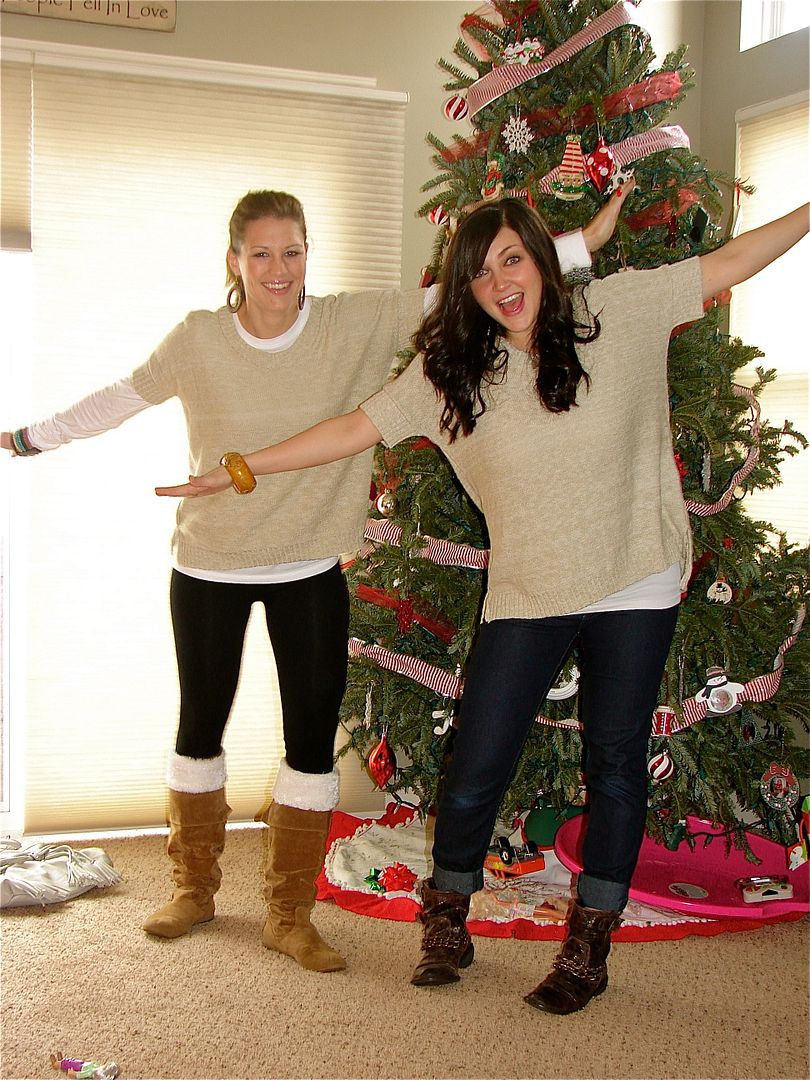 Outfit Deets:
Leggings - Charlotte Russe
Happy Weekend Y'all!