So here is a really bad self portrait of the 30 week bump: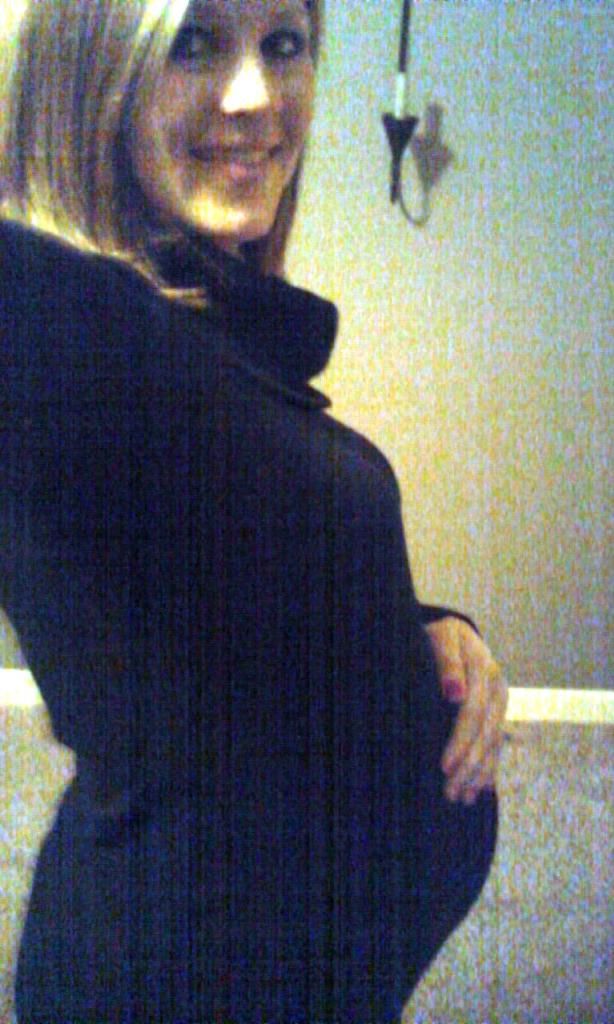 How Far Along: 30 Weeks. Yay!
Size of baby: Weighing in at 3 lbs exactly
Total Weight Gain: 22 lbs. I really contribute this to my clothes this week. Lol
Maternity Clothes: Yes! I feel so much lower with this baby. I guess that's what 4 pregnancies does to those stomach muscles.
Gender: Baby Boy
Movement: Lots. And he keeps flipping from head down to breach. Kinda making me nervous!
Sleep: Much better! But I know my days are numbered so I'm trying to get lots of it!
What I miss: I'm pretty comfortable this week. I still can't get my shoes on without some huffing and puffing but overall I feel good!
Cravings: None.
Symptoms: I have a little bit of a temper. Pregnancy rage I guess??? Lol. I have to keep my self in check a lot.
What I'm looking forward to: Getting his room done! Again the weekend has come and gone. Maybe Tuesday? Time will tell. :-)
How exactly did I miss a week? 6 days ago I posted my 28 week bump. Well, surprise! I'm at 30 weeks! Not exactly a bad surprise unless you have nothing done, no bedroom painted, and no bed set up! Yikes. I better get a move on!