This was a special Christmas for Jarrod's family because it is the first year everyone has been in town in almost 5 years. We celebrated for basically an entire week making sure all the cousins had as much time together as possible. It was a blast.
A little Christmas morning brotherly love. :-)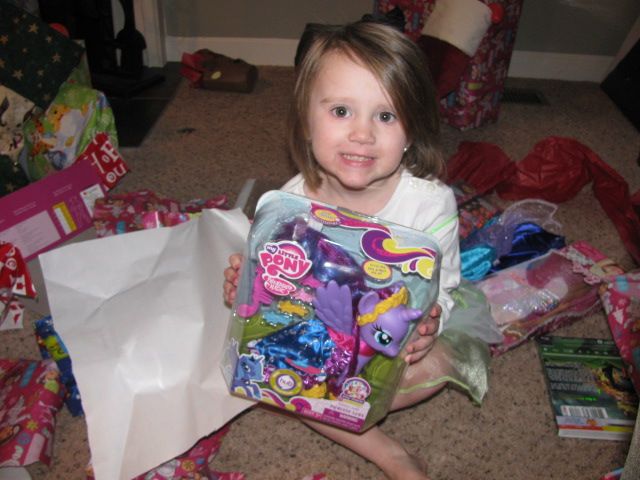 Santa had extra fun buying all the girly presents for this little gal.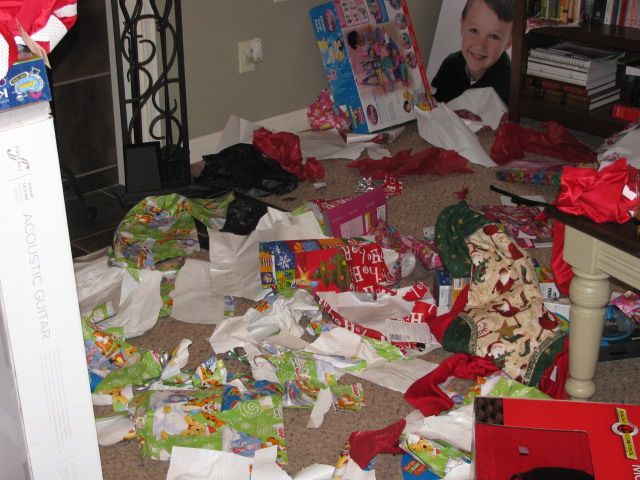 Part of the aftermath...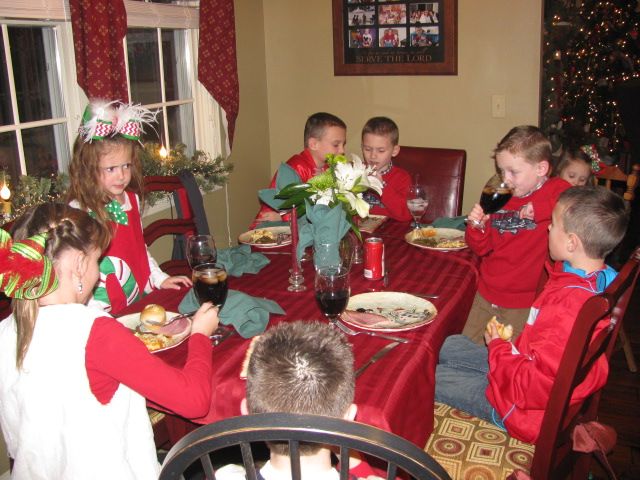 The cousin table at Christmas dinner.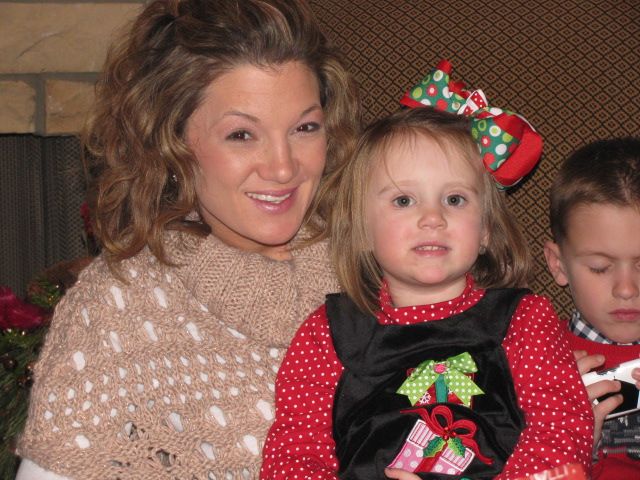 Aunt Tiffany with Avery.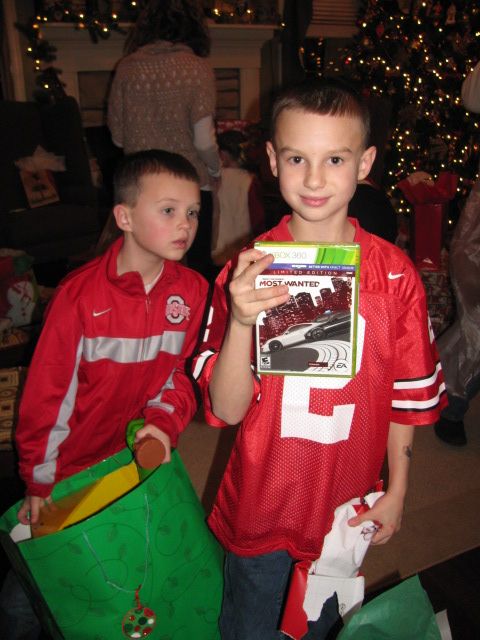 New Xbox game collection.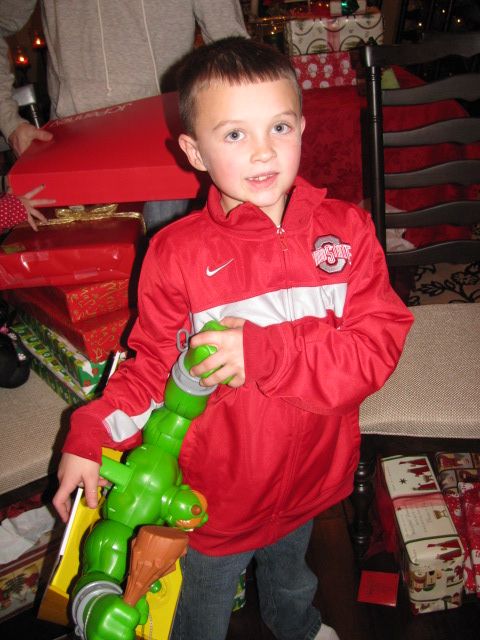 And lots of Imaginext!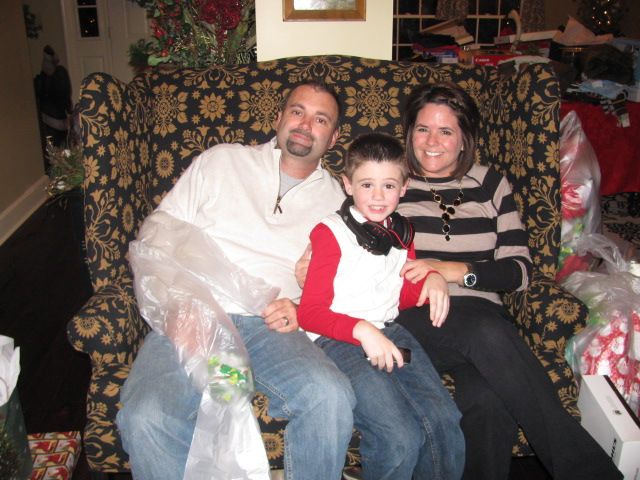 Part of our southern family.
My family will be here this weekend to wrap up the 4th Christmas and bring home our new baby! We couldn't be more blessed this holiday season! Hope you all were equally blessed!
We have a little 4 Christmas' tradition in our family. We celebrate Christmas Eve with my Father-In-Law, Christmas Day with our family, and Christmas night with my Mother-In-Law. Then we have Christmas with my family as soon as we are all together, be it before or after the actual holiday.