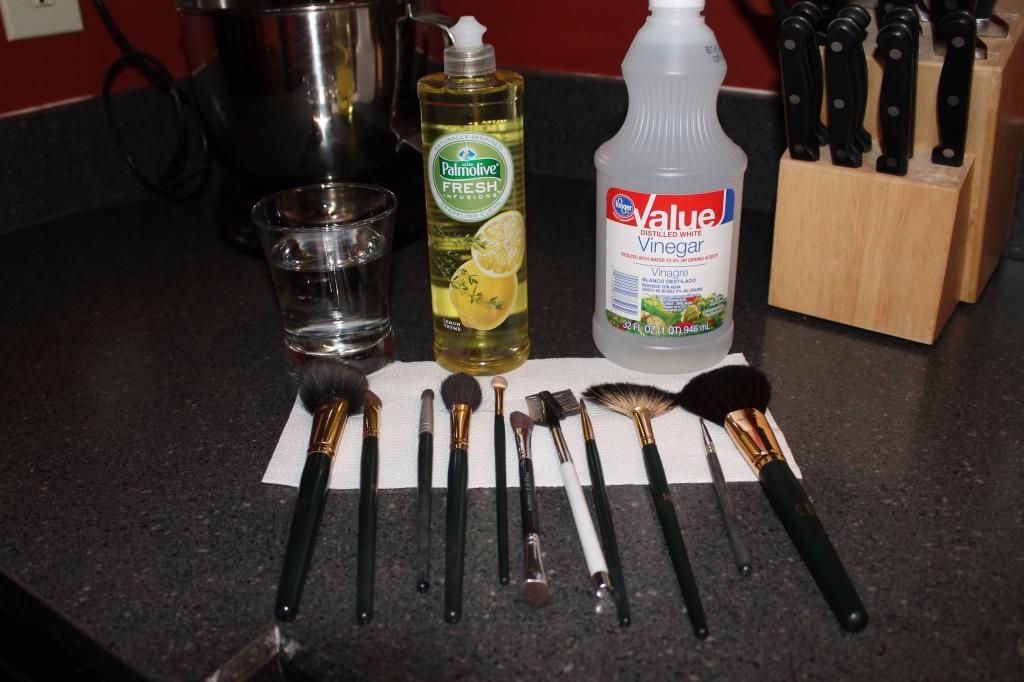 I'm embarrassed to say that my makeup brushes have been stiff since Halloween. Yeah. Avery dressed up as Minnie Mouse and the little brushes that they sent with the makeup just wasn't cutting it for Minnie's whiskers.
So after pinning a ton of recipes for cleaning your brushes, I finally just did it. And wow! I can't believe how clean and soft they came!
Here is the recipe I used:
1 Glass of Warm Water
1 Tablespoon of Dish Detergent (I used the new Palmolive Fresh Infusions in Lemon Thyme because is smells oh-so-good!)
2 Tablespoons of White Vinegar
Simply dip your brushes and swirl in the mixture until they come out clean on a paper towel. So easy and only took about 10 minutes for all my brushes!
I couldn't believe how much makeup came off!