Another week has come and gone and our little man is 4 weeks today.
He had several "firsts" this week.
His first bath. After 24 long days, he finally lost his umbilical cord! Wow. I have never had one take quite that long.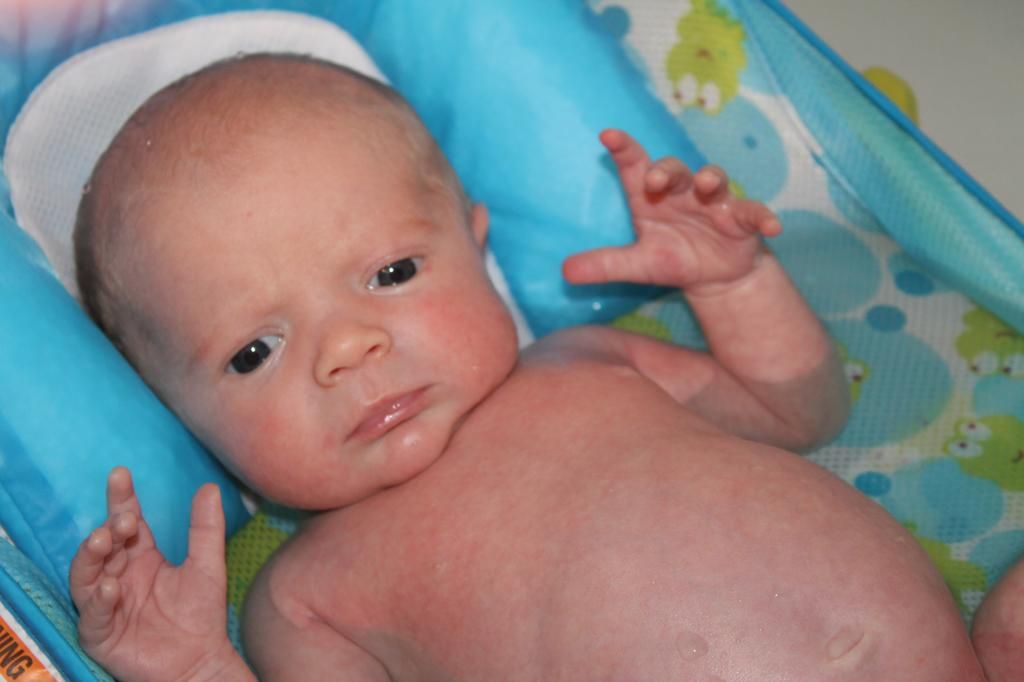 He wasn't too sure of that either. He said its wayyy too cold to be nekid!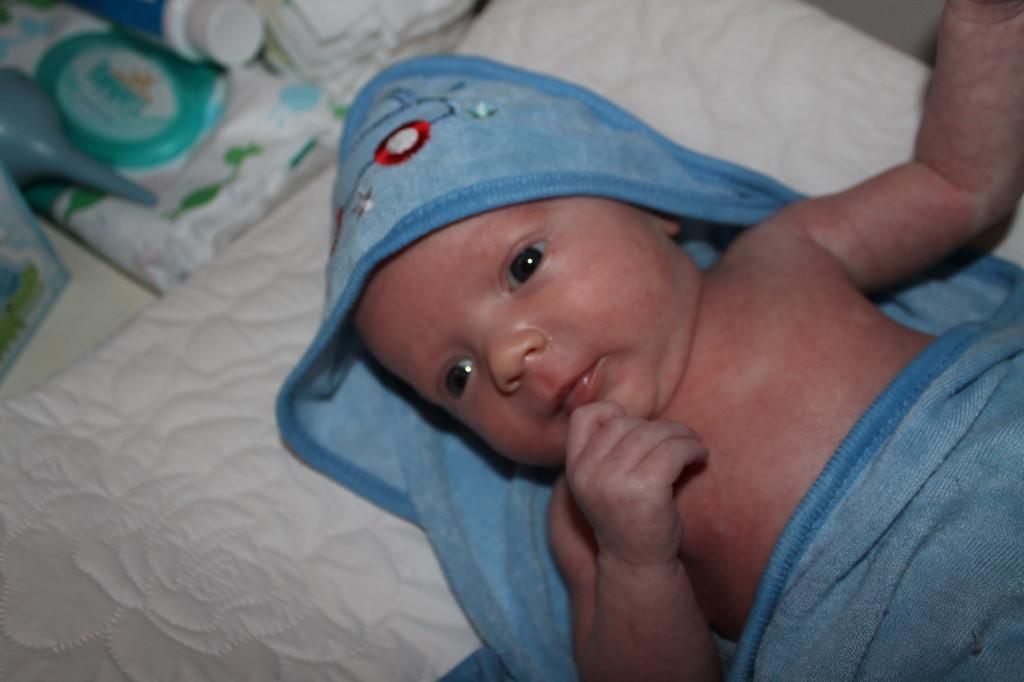 His first trip to the park, thanks to a couple of beautiful 60 degree days!
He first discovered his thumb... which I can't say that I'm thrilled about. He hates a pacie though so I'm sure he will find it more frequently than my previous three pacie suckers.
And although not a first, I couldn't help but share this sweet picture. Naps with Daddy. This boy loves to cuddle and we are eating it up. :-)
Happy 4 weeks Baby "O"!