Typically our homeschooling is very scheduled. I have my routine. Schedules are done on Sunday nights. All work is checked and gone over and if there is anything one of the boys is struggling in we review and practice on Mondays.
Lately, we've been a little out of the box. I have to admit that this pretty much makes me crazy. I'm a planner. I like to have everything done in a timely manner and by the book. If public school is in, so are we. Except for snow days, which my boys think is TOTALLY unfair. :-)
With a brand new baby and a new job, I'm having to loosen up a bit and move from so much "book" learning to a little more "hands on" learning.
Knowing that this would probably be the case, I prepared at Christmas time by buying and asking others to buy some learning fun that would keep the boys entertained while still teaching them something.
Last week we made volcanoes. The kids had a blast and it was such an easy project for them to do on their own.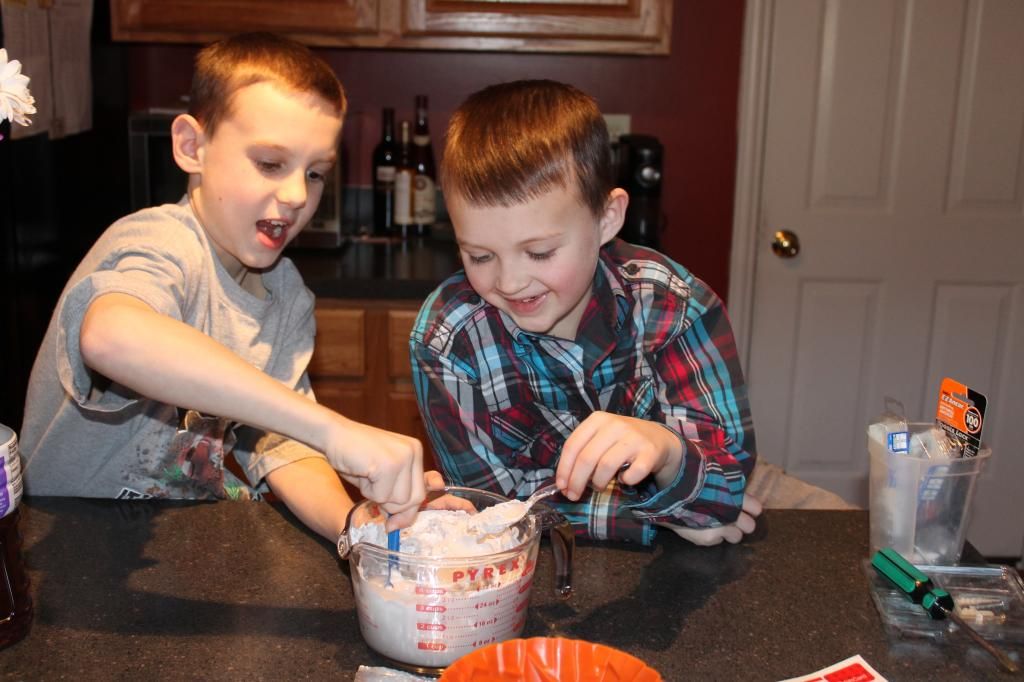 The boys had a blast putting all the ingredients together and mixing it up. Then we placed the volcano in a mold and let it dry overnight.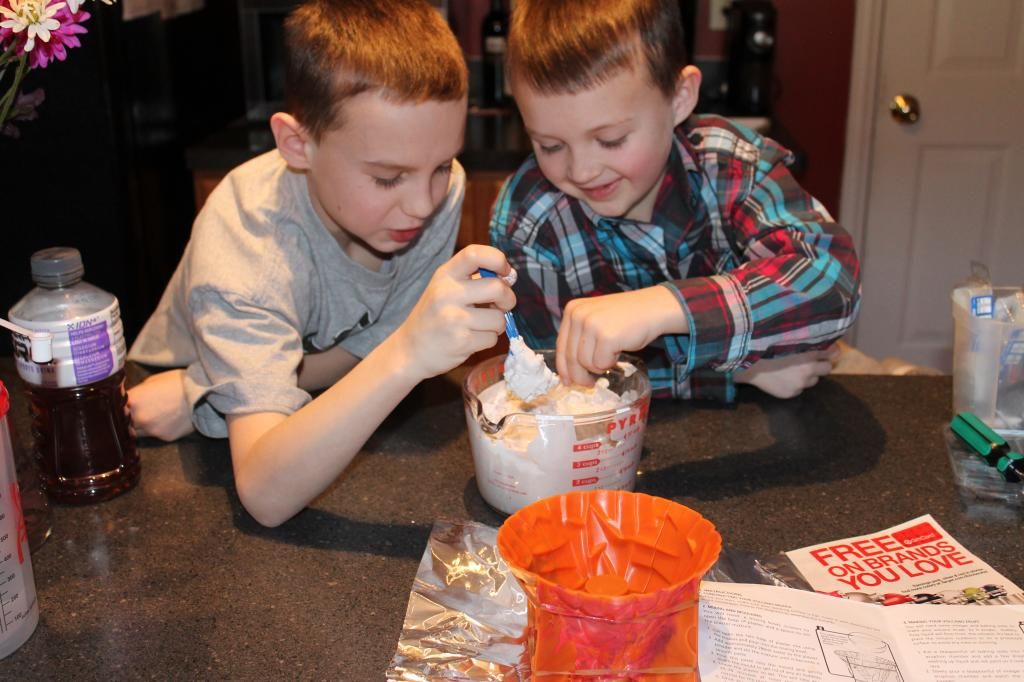 The next step was painting it. Our volcano was pretty colorful! Jayden is such a sweet helper with his little sis.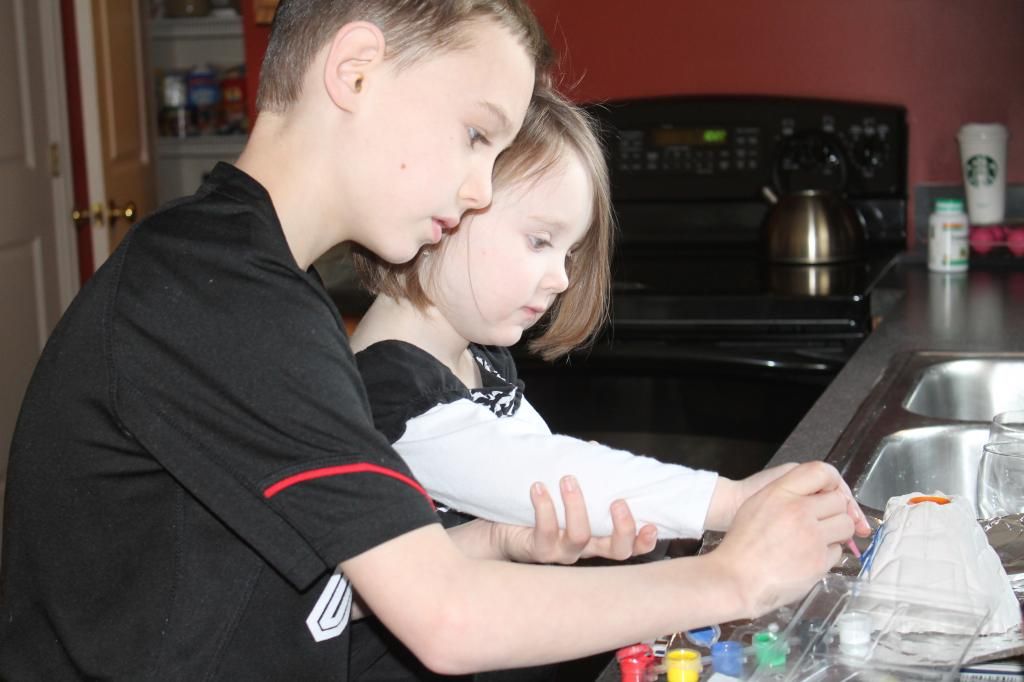 Dad even got involved in some of the messy parts. I love Avery's face in this one.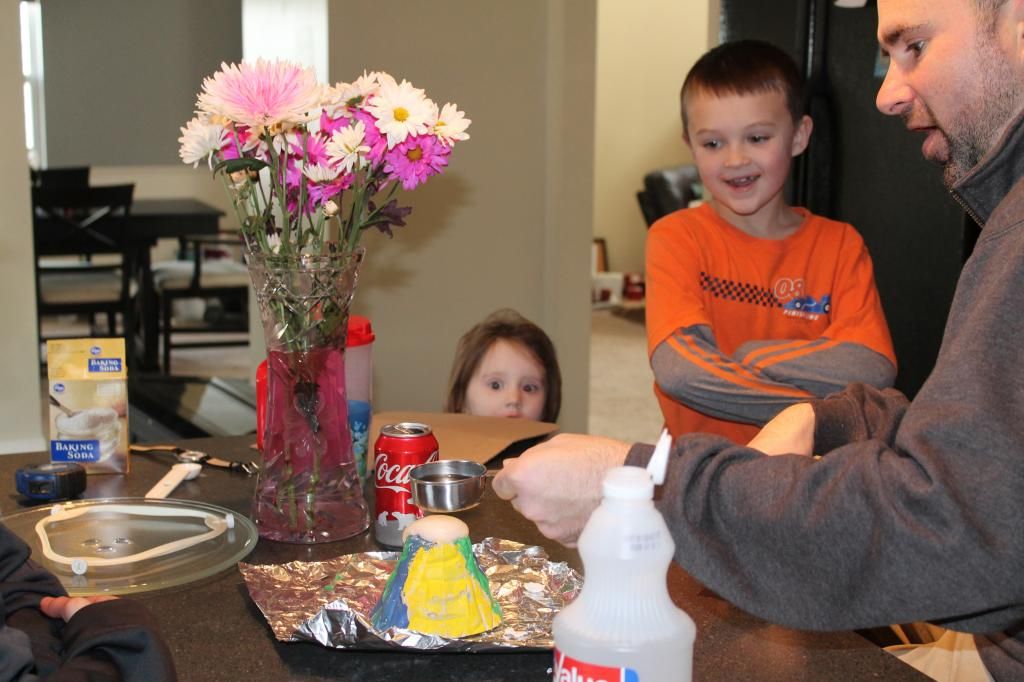 Jayden read all the fun facts about volcanoes.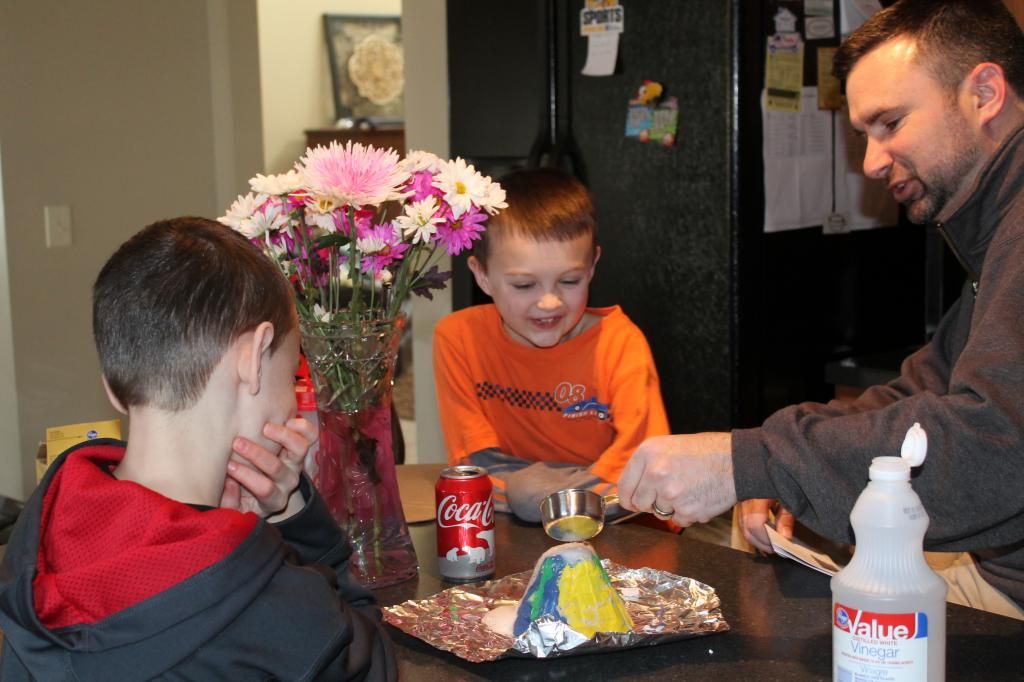 Homeschooling or not this is such a great way to learn and have fun! I grabbed our science kits from
Kohls
and
Hobby Lobby
. With sales and coupons you can get these for great prices!