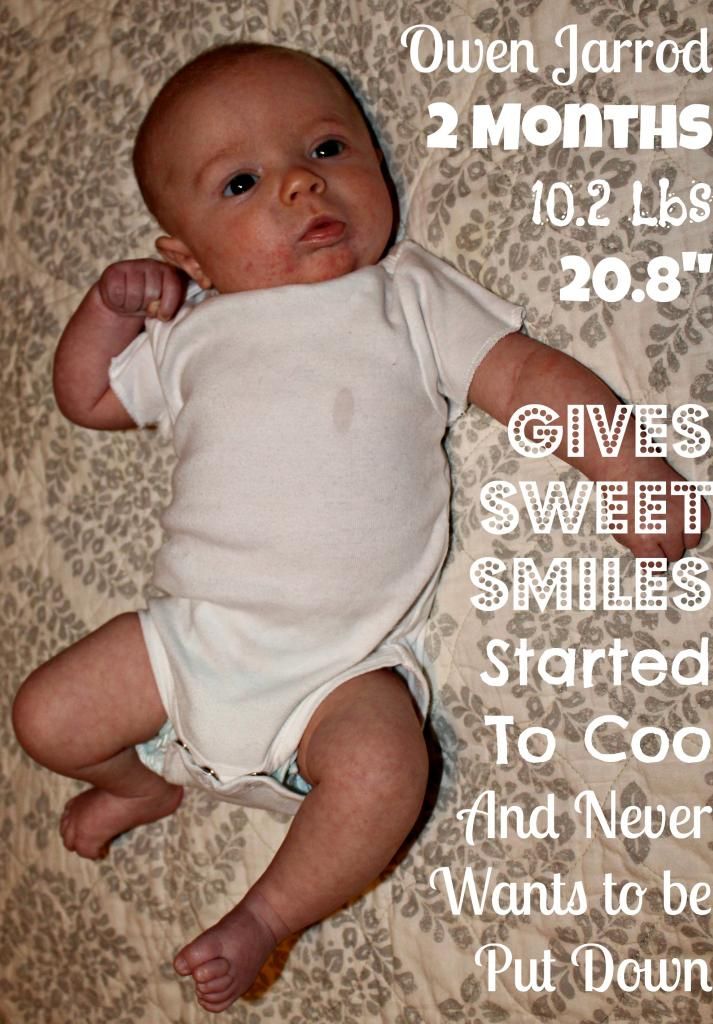 Dear Owen,
2 whole months you have been a part of our lives now. Your little personality is starting to come out. We are trading stares for sweet smiles and crying for coos.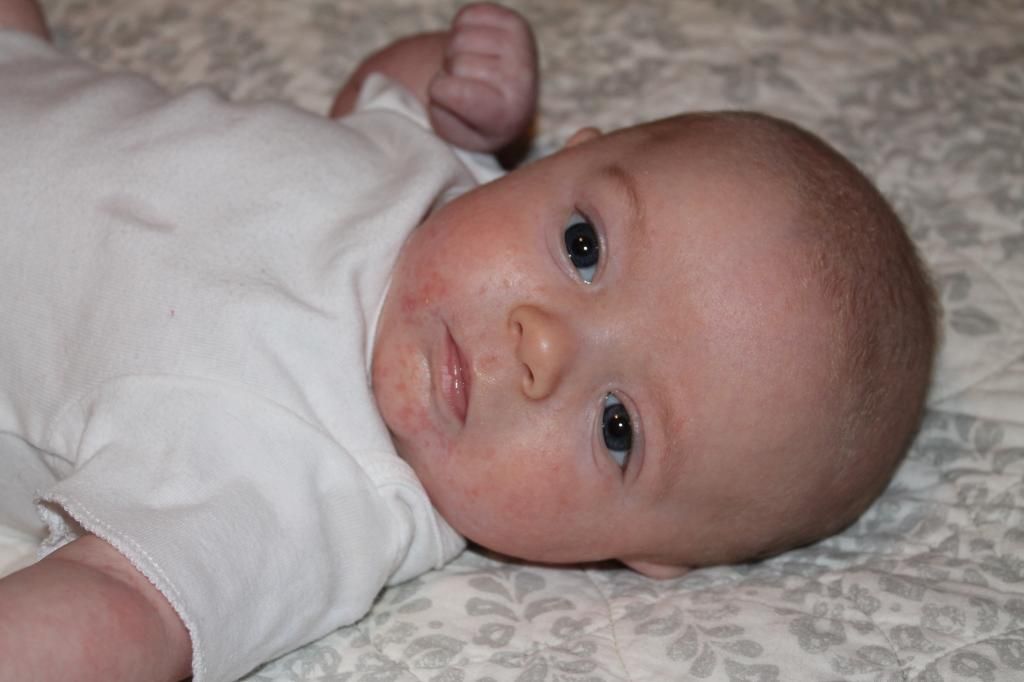 You still don't want to EVER be put down and you spend most of your time Moby wrapped against your Mama. We have tried floor toys, hanging toys, noise making toys, you name it. Your favorite entertainment is someone talking to you.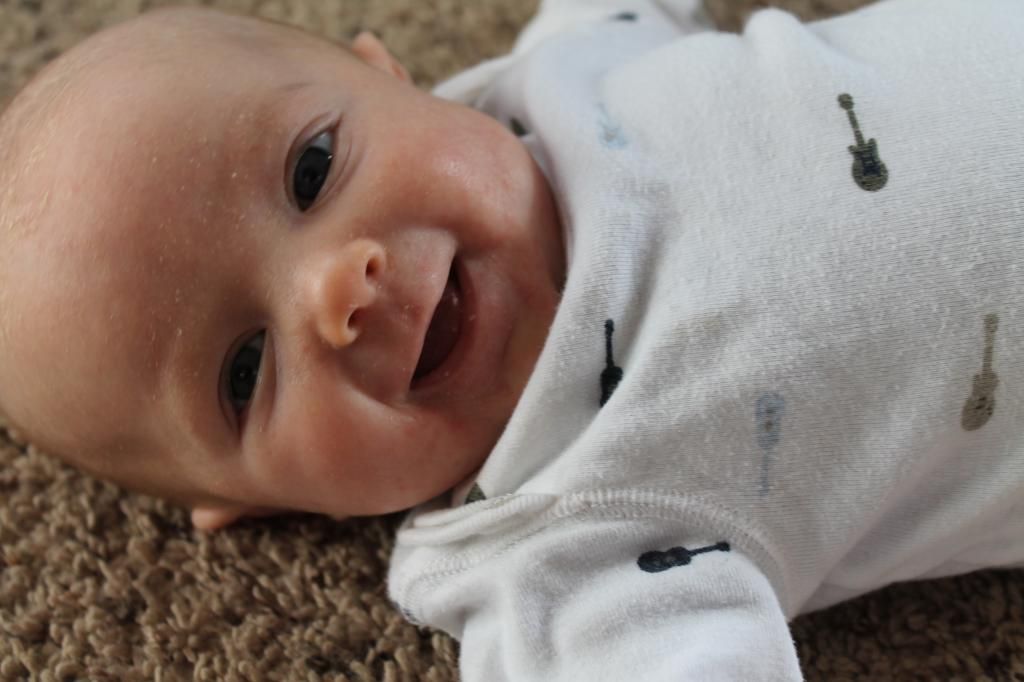 I can't get enough of this sweet grin. You are especially smiley in the mornings and would lay on your changing table forever just grinning away.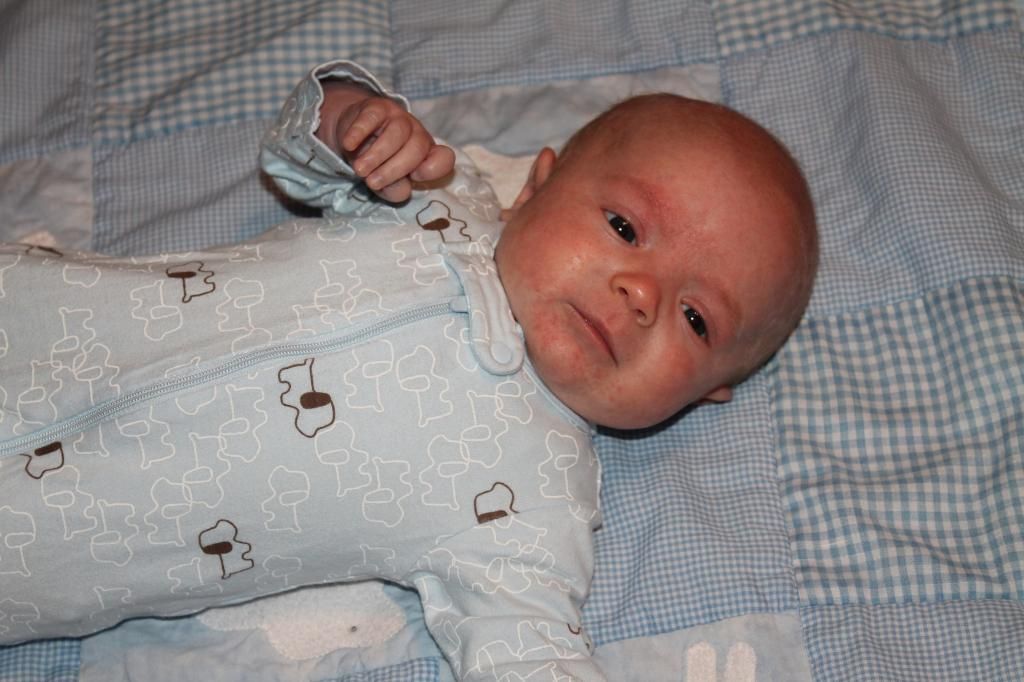 Reflux is still giving your tummy a little trouble and your poor little chin keeps baby acne because of it. But don't worry. You're still the most handsome little man ever. :-)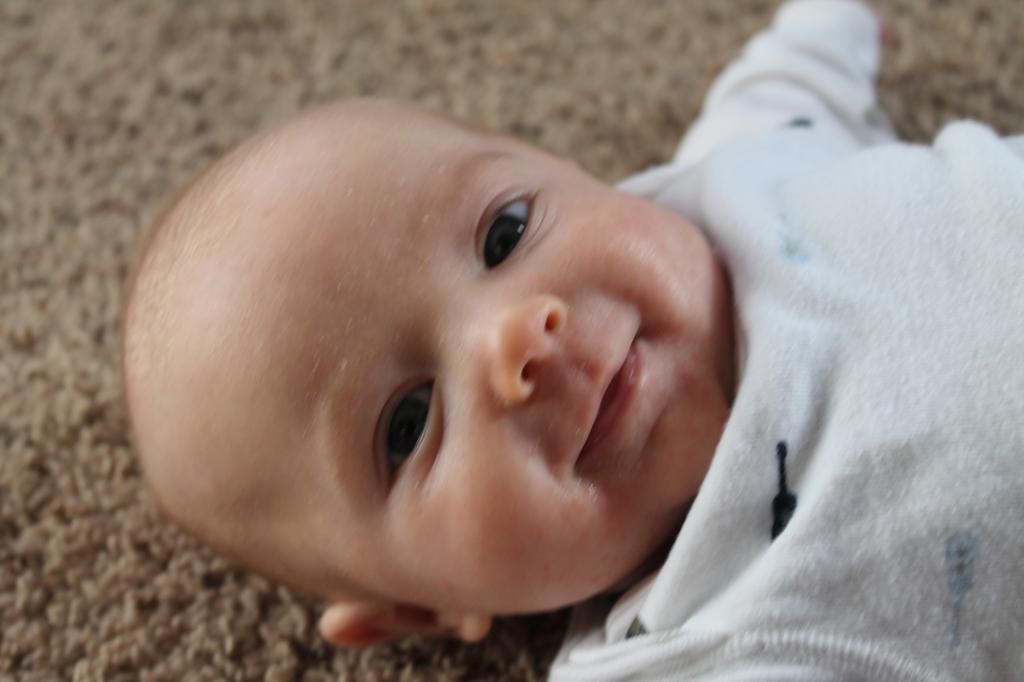 Happy 2 months little guy! We love every day we have been able to spend with you!