This weekend my crazy parents decided to drive up for a short visit. They literally drove 14 hours through the night on Friday and left on Monday morning. I feel very loved!
We had a great time with them here. It was a relaxing weekend and I'm so glad they got to see Owen again! I can't believe my Mom stayed away for 12 weeks!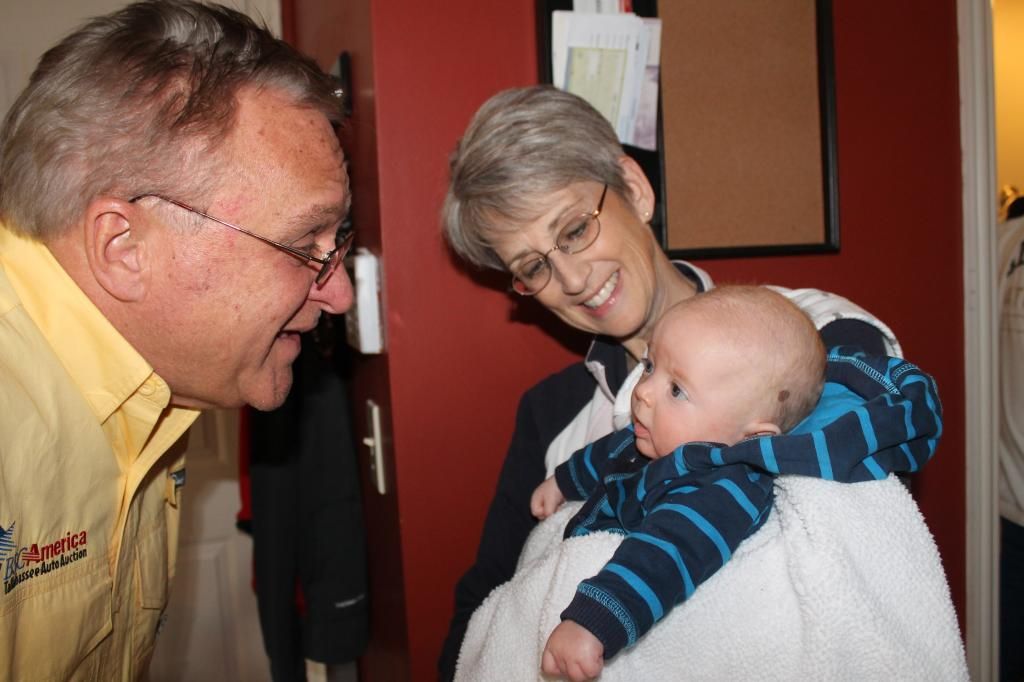 The kids got to open early Easter presents from Marmie and Papa.
And I decided that this gal needs to move in with me as my personal Nanny. :-)
Although short, we had a wonderful weekend.
I only wish
Molly
could have joined the party!
One day I hope we all live close again. Until then, I so enjoy the visits even if they are small!