From the time you were born you were all girl. From your dainty hands to your tiny figure, even your cry was girly. Your toe nails were painted before you even left the hospital and even before you had hair I had bows on top of your head. I was so excited to finally have a girl.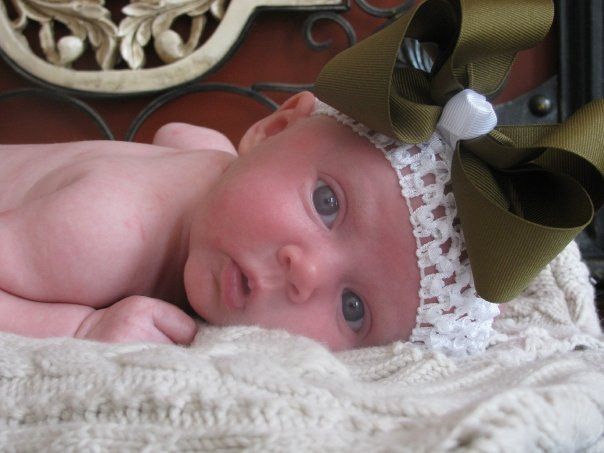 When I found out I was pregnant with Owen, I really wanted you to have a sister. Not because I really wanted a girl, it didn't matter to me either way but, I just know the tight bond I have with my sisters and so wish you could have that as well.
I worried about how you would respond to a new baby. Being the only, and rather spoiled, girl of the house, I worried that there may be some jealousy. But you have been such a precious sister. You have such a mother's heart.
I don't know why I questioned it. From the moment you could pick up a doll you became its "mother". You have a whole collection of dolls now that I constantly find you feeding, bathing, clothing and caring for. You will have one on your shoulder, patting its back. Or have one all dressed up in new clothes strolling her around the house. You are always cooing at them, comforting them when they "cry" and wrapping them in blankets so they will stay warm.
You have been no different when you're with your brother. I hear you often, when he is fussing, trying to comfort him with sweet talk. "Mommy's coming, baby Owen. Its ok. Don't cry." or when you tell him, "Don't grow up, baby Owen. Mommy and I want you to stay a baby just like this. Right mom?! You want me and Owen to be your babies forever, right?" You take every opportunity to hold him. And have even been known to take him out of his swing and put him in the family room... pretty much stopping my heart with fear when you told me what you had done.
Most days it scares me to death to know that a lot of the way I mother is how you will also mother. I question my abilities daily. Am I giving you enough love? Am I teaching you to be patient and kind? Am I offering discipline while being an example of grace? I want you to know that I love that you have such a love for your little brother. I love how mothering comes so naturally to you. I love that you are such a girl. I actually just love you. Everything about you. I hope if you question anything in life, it is never my love for you. You're a wonderful daughter and sister and I can't wait until you one day get to experience the love of a mother because you're going to be an amazing one.