I have to be the craziest person ever to not have noticed this was part of a link up too. So I decided to join the fun.
Here's our story of meeting, dating, and marriage...
Jarrod and I met at our church in Pensacola, FL. He was roommates with my best friend's boyfriend (now husband) and we got to know each other at group functions with them.
All of my pictures at this time are scrapbooked... and so I give you pictures of pictures.
I was 19 and he was 25. Babies, when I look back on it.
From one of our first times meeting I just "knew" he was the man I was going to marry. He says the same thing. I know if sounds nutty but sometimes you just know things.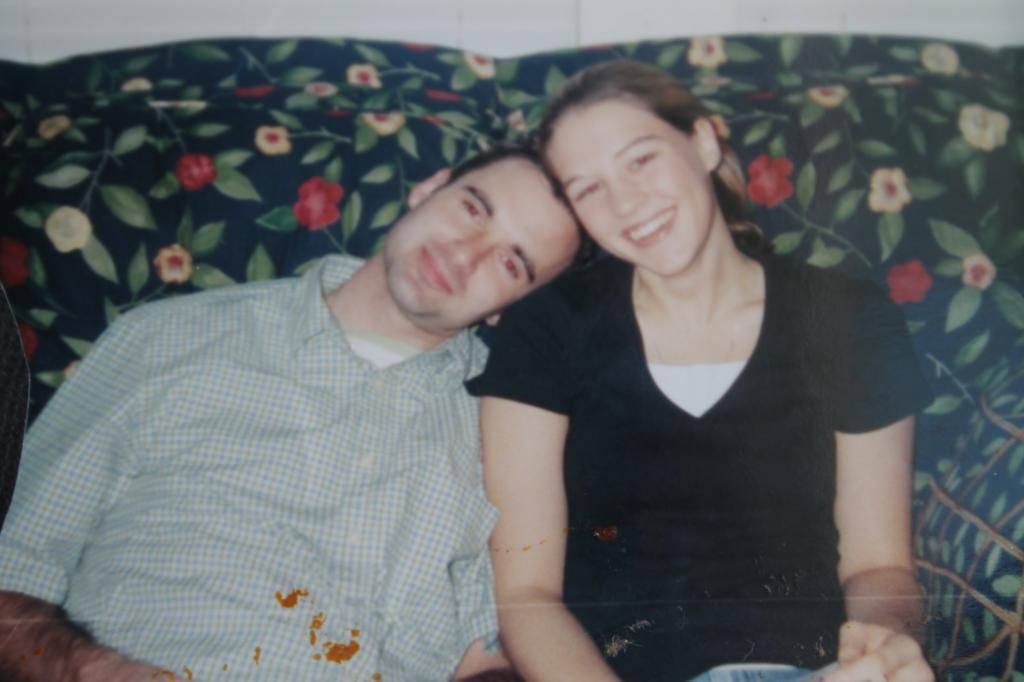 We started dating in June of 2001 and both fell in love fast. Jarrod spent a lot of time at my house getting to know my parents and family. Being the youngest child, it was a big change for him to be in a household of little kids. If only he knew what the future held. Lol.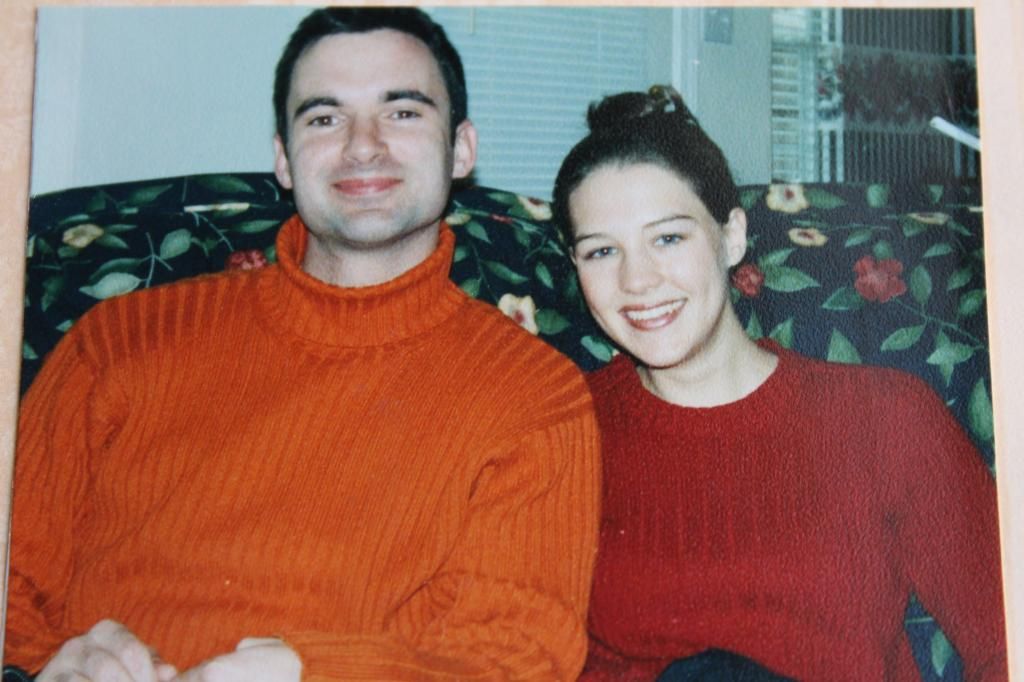 At Christmas time of that year he had gone home to Ohio to visit his family. He flew back to Florida on Christmas Day to surprise me and propose. I will never forget opening the door and him getting on one knee to ask me to marry him. I never said yes. And to this day he jokes about me answering his proposal with "Of course!"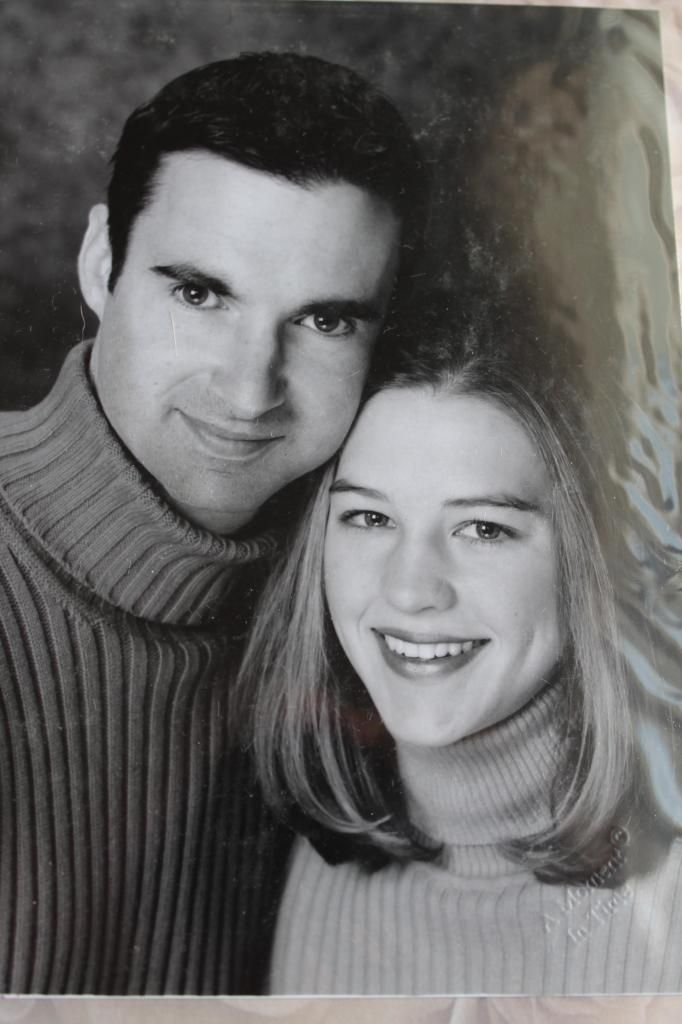 The next few months were a whirlwind. Jarrod moved back to Ohio to take a job there and I stayed in Florida to finish up the wedding planning. What seemed like forever at the time was only a few months and on June 15, 2002 we were married. We had a traditional church wedding with about 500 friends and family. Our wedding was simple but I think it was the most amazing day ever.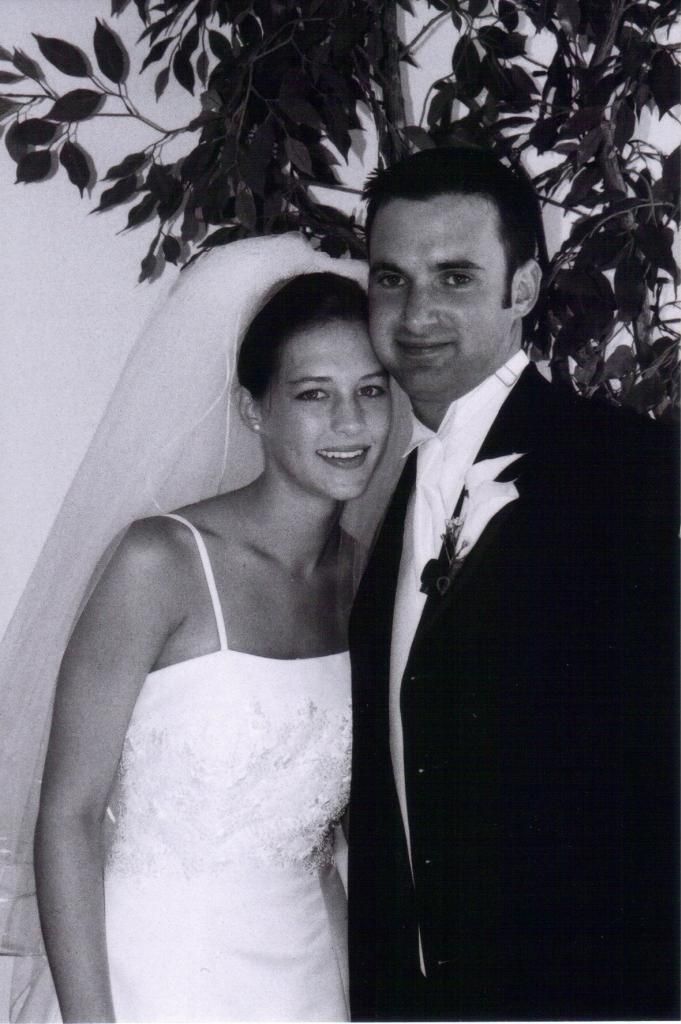 I come from a very long line of strong marriages. It is something I take very seriously and with God's grace hope that divorce will never be a picture in my life. Jarrod's parents have been divorced since he was 6. Because of this he also wants divorce to never be an option. It's not the easy road, and in this day and age probably not the most taken anymore. But it's definitely the most rewarding. As I see my parents living out 30+ years of marriage and still being in love, it gives me hope to never give up. Work out the fights. Give each other grace and always communicate, even if its hard.
10 years and 4 kids later, I can honestly say I am more in love today than I was 10 years ago. As a matter of fact, I often say I didn't even know what love was before we got married. Love is just as much a choice as it is a feeling. And quite often its more of a choice than it is a feeling. Sure, I still get butterflies, enjoy sweet kisses and love going on dates. But love, is also making hard choices together, raising kids together, and every once in a blue moon, requires sleeping on the couch. :-)