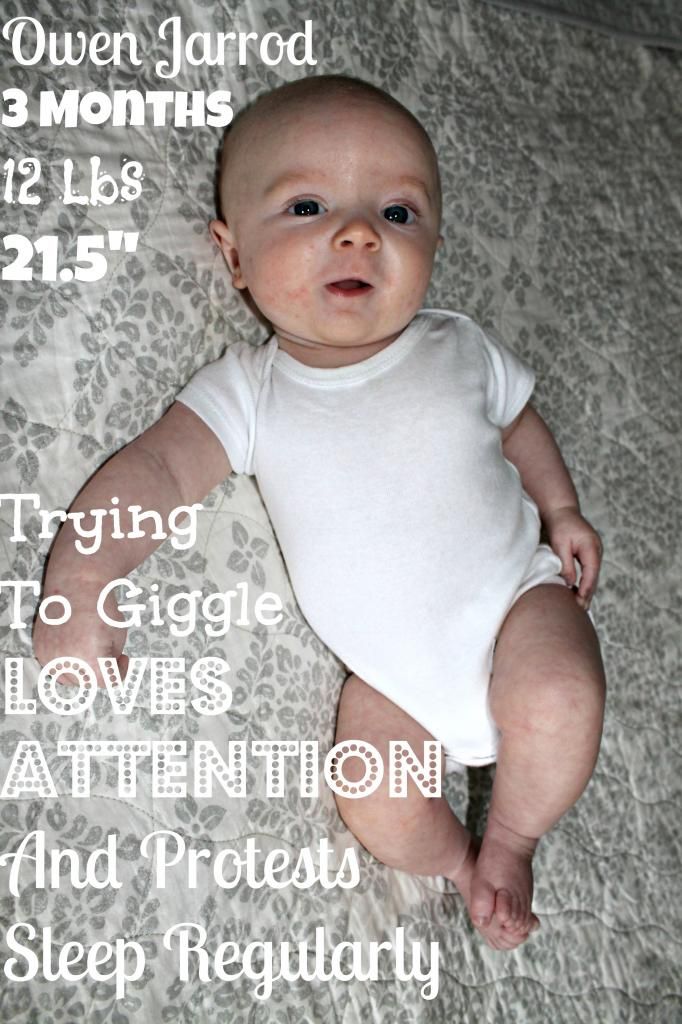 Dear Little Man,
I seriously can't believe the lack of pictures I have taken this month. I know one day I will be accused of not loving you as much as your brothers and sister but I promise I do. And I promise to do better next month.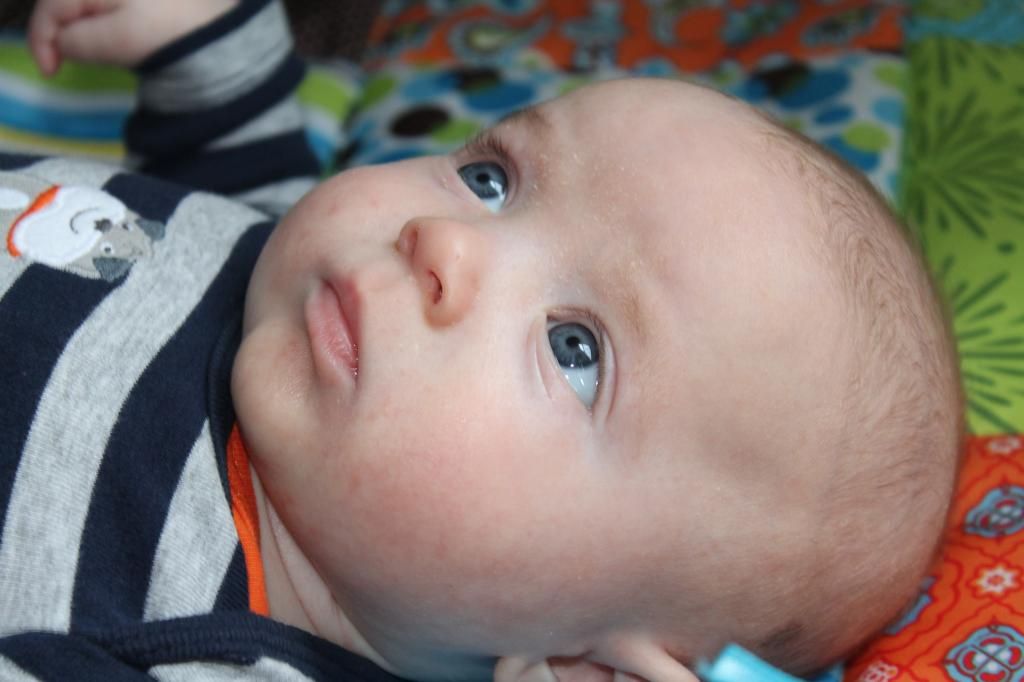 I truly hope you keep those beautiful blue eyes. If you do, you will be my only baby to have my eyes. They are pretty blue right now but we will see. Your brother, Evan's, changed at 6 years old!
You love your baby gym. Especially to look at yourself in the mirror. I don't blame you. You're the most beautiful thing I've ever seen too! :-) Don't ever forget that!
You love for your brothers and sister to entertain you too. And they do, often. They still beg to hold and love on you. And most of the time, they can get the biggest smiles out of you. I love that you love them so much.
You have finally decided binky's aren't too bad. You only take them at when you want to sleep during the day. Go figure. But at least you aren't creating gallons of milk for Mommy to deal with by nursing before every nap!
When I saw this view of your tiny toes I'm pretty sure my heart skipped a beat and I couldn't help myself from snapping away. You're little feet are one of my favorite parts. But I know very soon they will be big and stinky like your big brothers.
Happy 3 Months Baby Owen! You are so loved!