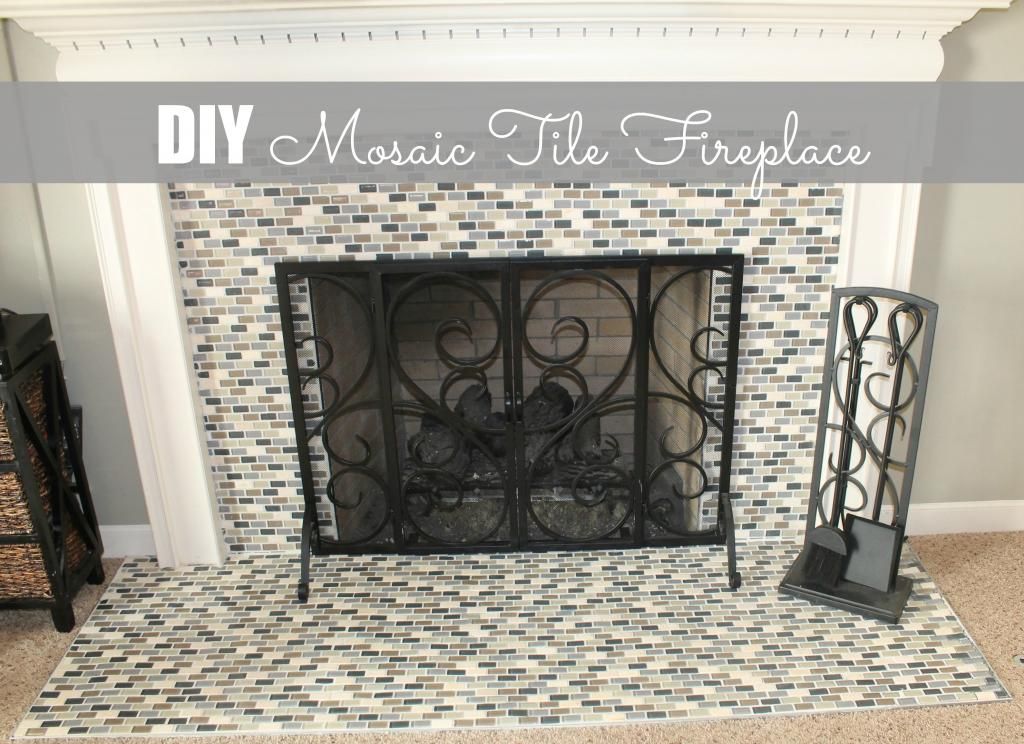 Two things I hate/hated about my house. The tile on the fireplace and my kitchen cabinets. Well, the tile got a makeover this month! It was such a fun, easy project. And I must say that the results were totally amazing! It gave my room a whole new look. Now to just paint the walls and make curtains. Lol.
So, of course I didn't get a good before picture but here's a good idea of what it looked like: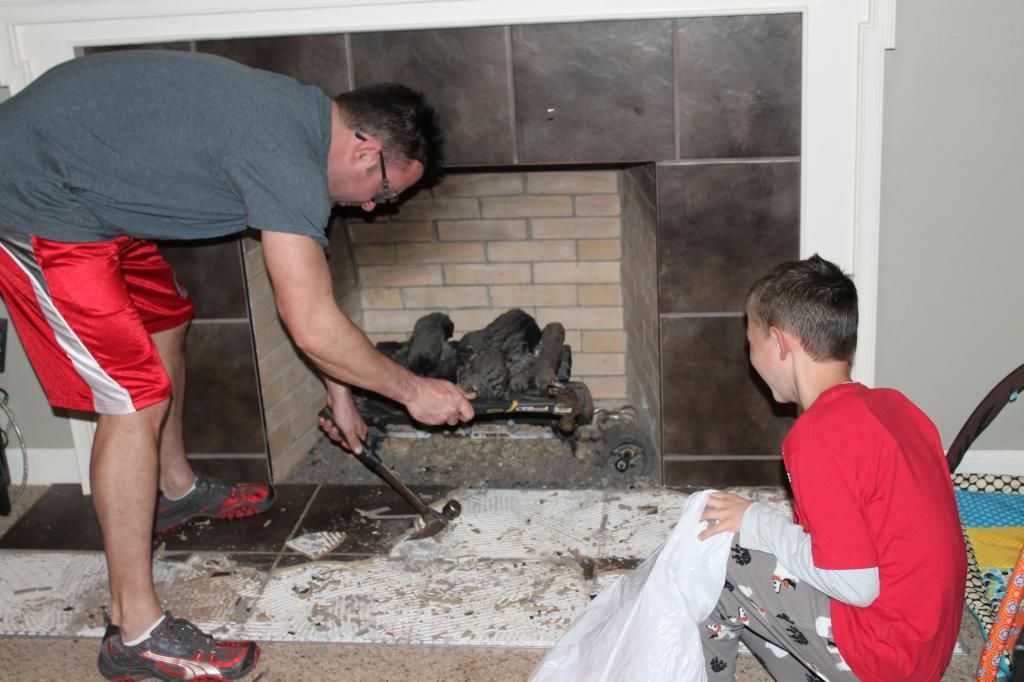 And the process of taking it off... Now, I read online how you should be able to chisel the grout out and then simply pry the tiles up. Well, whoever though of that idea was clearly boring and liked a very long and ongoing project. After about an hour of that process we just went at it with a hammer. I mean, its not like you are going to save the tile anyway.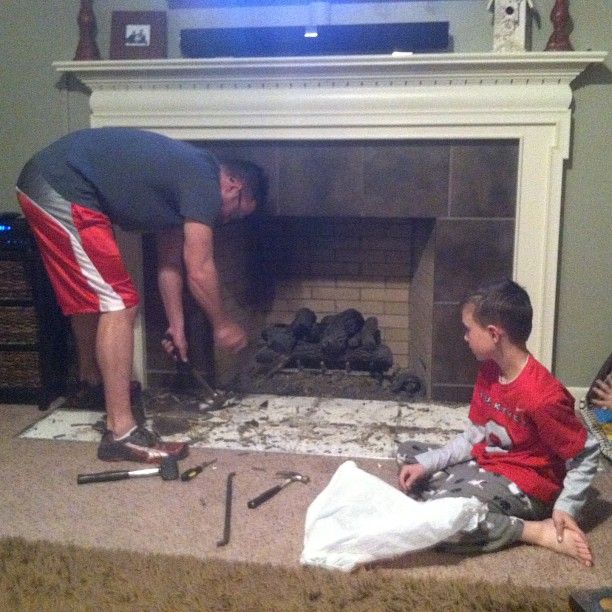 I would highly recommend wearing safety glasses if using this approach, as well as removing any thick shag rugs as I am still picking out little pieces of tile from mine. And plus, who can resist this hottie in goggles look! :-)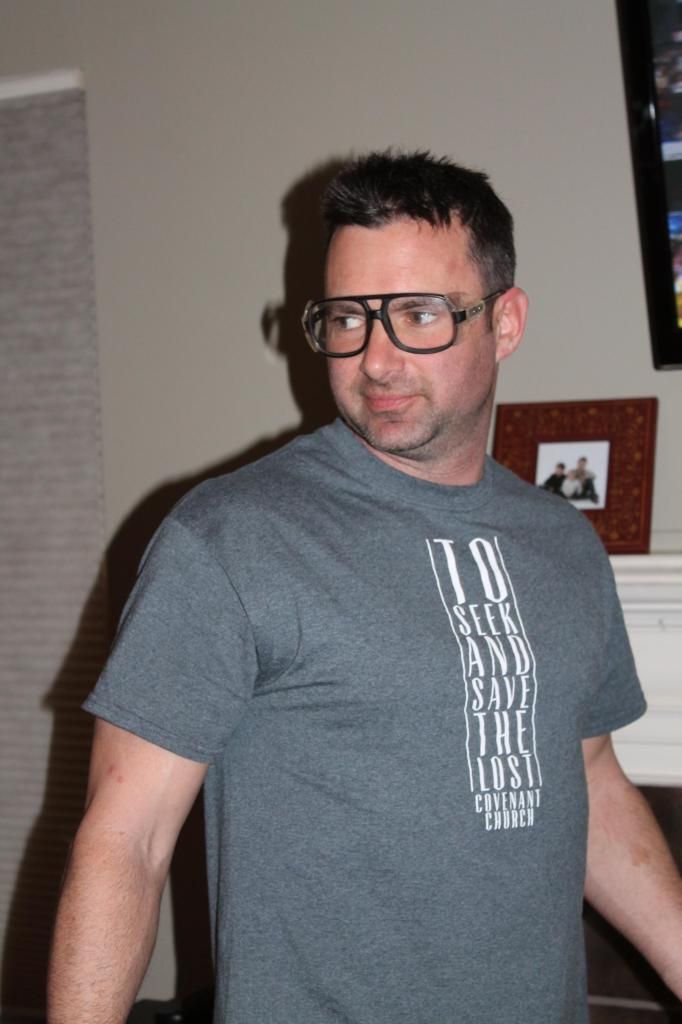 Even as an onlooker, Evan decided to take the safety route.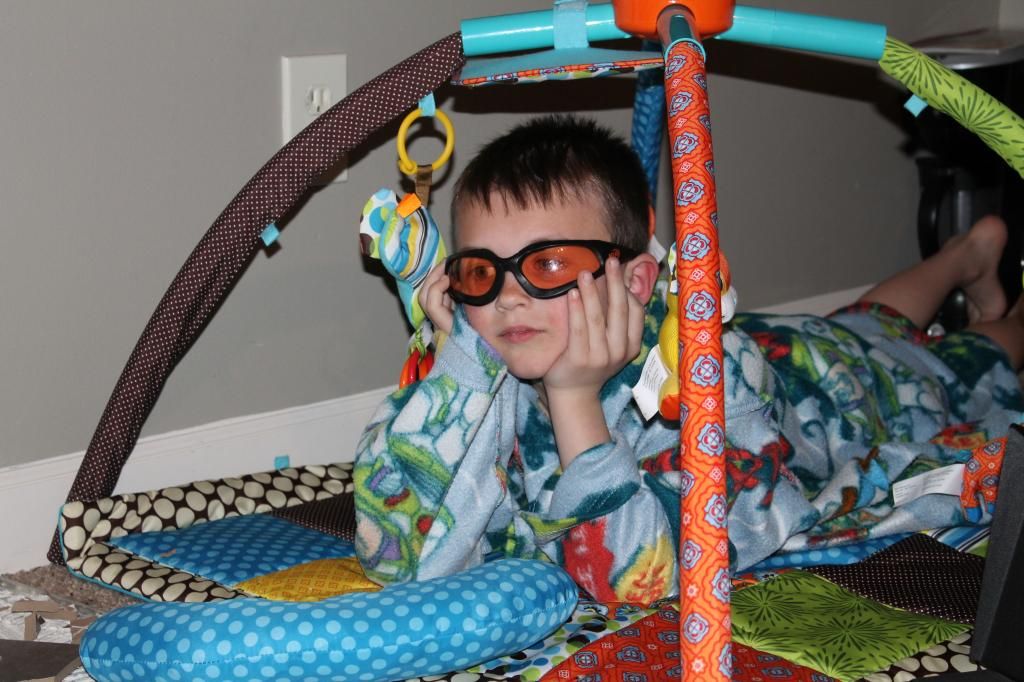 Once you have removed all the old tiles, you will need to scrape as much old mud off as possible. This is extremely important especially if you are using small tiles like I did because it will look wavy, as I learned in a couple of places. I chose a glass tile mosaic pattern in grays, browns, and creams.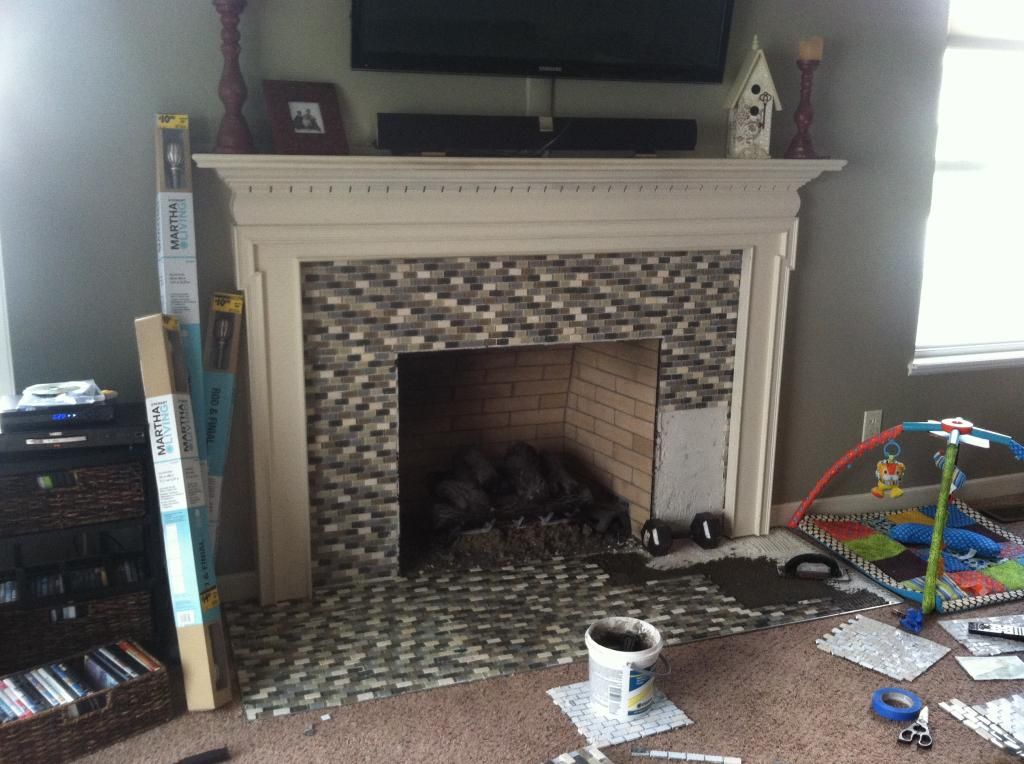 The upside of using these small tiles is that there is not a lot of cutting. Only the edges needed to be trimmed. The downside is the ones you have to cut are a serious pain. They kept splitting in the saw in to tiny pieces instead of actually cutting in half. It could have been my saw too. I would recommend using a new blade to make sure it is extra sharp.
Then simply apply your mud as evenly as possible and stick your tiles up there. We bought the premixed mud. It was considerably more expensive but well worth the cost. For a small project like this it was already mixed and the tiles at the top held without having to tape.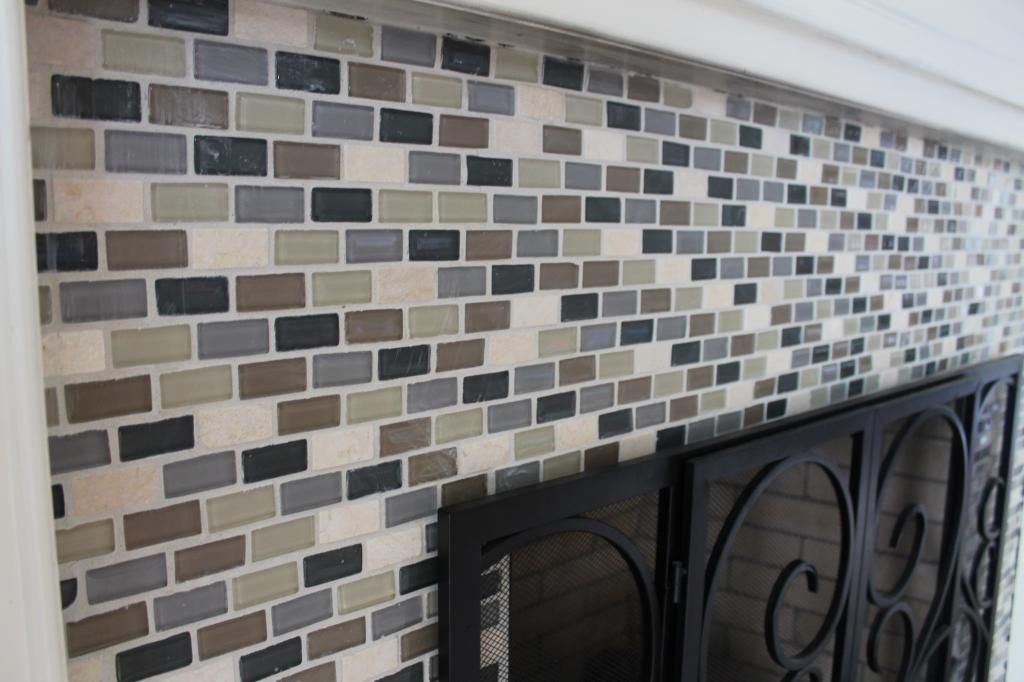 After your tile has dried for 48 hours, apply your grout. This was another downside of small tiles. It took forever. But it looks so pretty!
Once your grout has set, use a large sponge to clean up the excess. I had some cleaning to do on my fireplace trim as well. What can I say, I'm a messy DIY'er!
And the finished product!
I really love how much more modern and updated it looks. This project took about 3 days from start to finish, mostly because of drying time, and cost around $150. A great weekend project for such a dramatic redo!
Next is talking the hubs into letting me redo the kitchen cabinets... I have a feeling that won't be as easy of a job of convincing. :-)