I think I say this every month but I seriously can't believe my little guy is 4 months already! 1/3 of a year has passed. It makes me sad!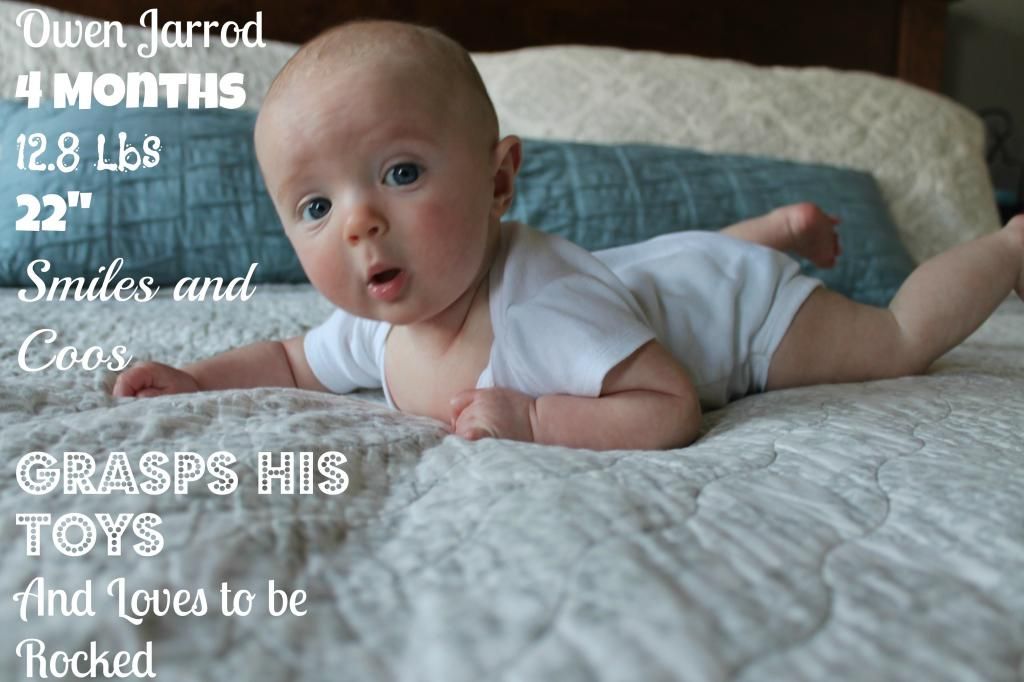 He has really grown this month too. He holds his head up so well and I expect him to start rolling over any day now! We've made it to our side just not a full flip yet. :-)
He is still quite the cuddle bug and loves to be held. I need to post some pictures of this guy as a baby. Owen is quite the look-a-like.
Most nights you can find him curled up on his Daddy or I like this. He usually falls right to sleep with his blanket.
He also enjoys working on his man skills of falling asleep in the recliner. He had been quiet for a few minutes so I asked the boys if they were still holding him. They answered, no, he's asleep in Dad's chair! Lol.
Happy 4 Months little man!