A couple of weeks ago, a wonderful friend of mine blogged about her son going to TeenPact. I was so impressed I immediately signed Jayden up for the one day class. TeenPact is a hands on leadership school which trains students to understand the political process. There is a one day class for ages 8-12 and a 4 day class for ages 13-19.
We have been studying early American History this year. We have learned about how the Constitution was written, how are laws are passed and how the voting process works. I thought this would be a great way to end the school year and leave him with a visual of what we have been reading about.
He had a list of homework requirements he had to do before going including writing a letter to our state Senator and Representative encouraging them in the work that they do, writing a sample bill to "present" to the TeenPact Legislature, and reading a book on our rights and responsibilities as citizens in the political process.
I wasn't able to take him because it was an all day event and I was afraid Owen would not do well with me being gone that long, but he got to spend the day with his Grandmother, which I think they both enjoyed!
He had to get all dressed up to head to the Capital. He looked so handsome!
They had hands-on training and a public speaking course.
Then he presented his "bill" on why he thought home school kids should be able to play high school sports with their local school if they wanted to. He wrote and typed the whole thing himself with just some small help from me.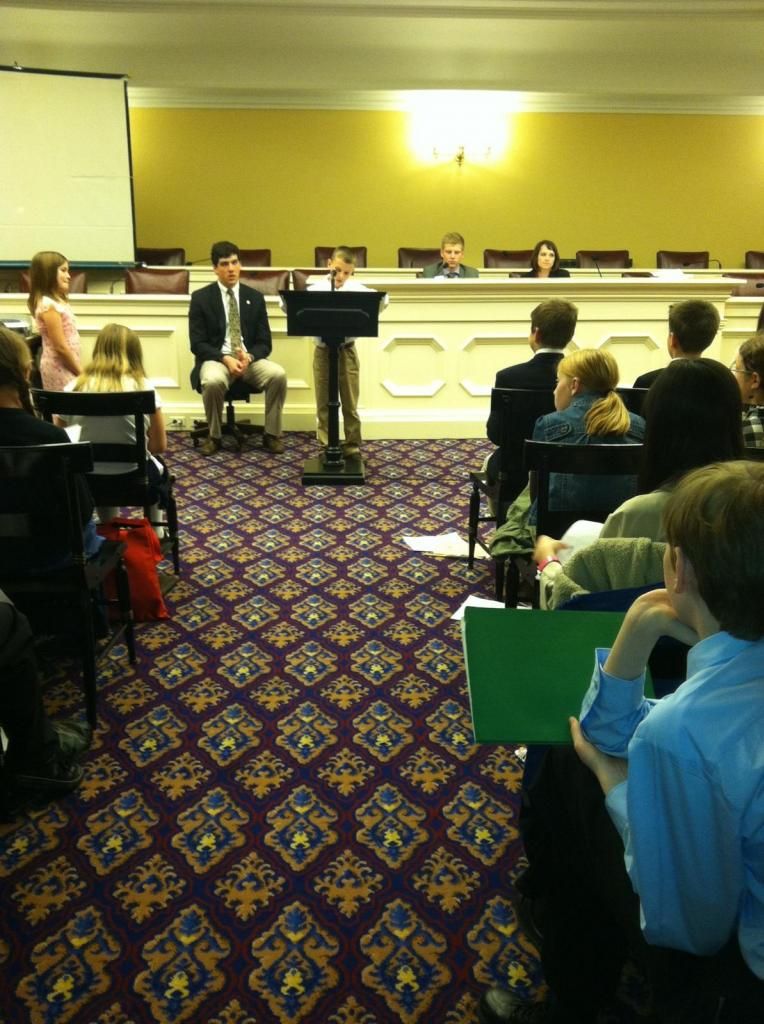 Then, they had a Scavenger Hunt to locate things throughout the Capital with clues from history.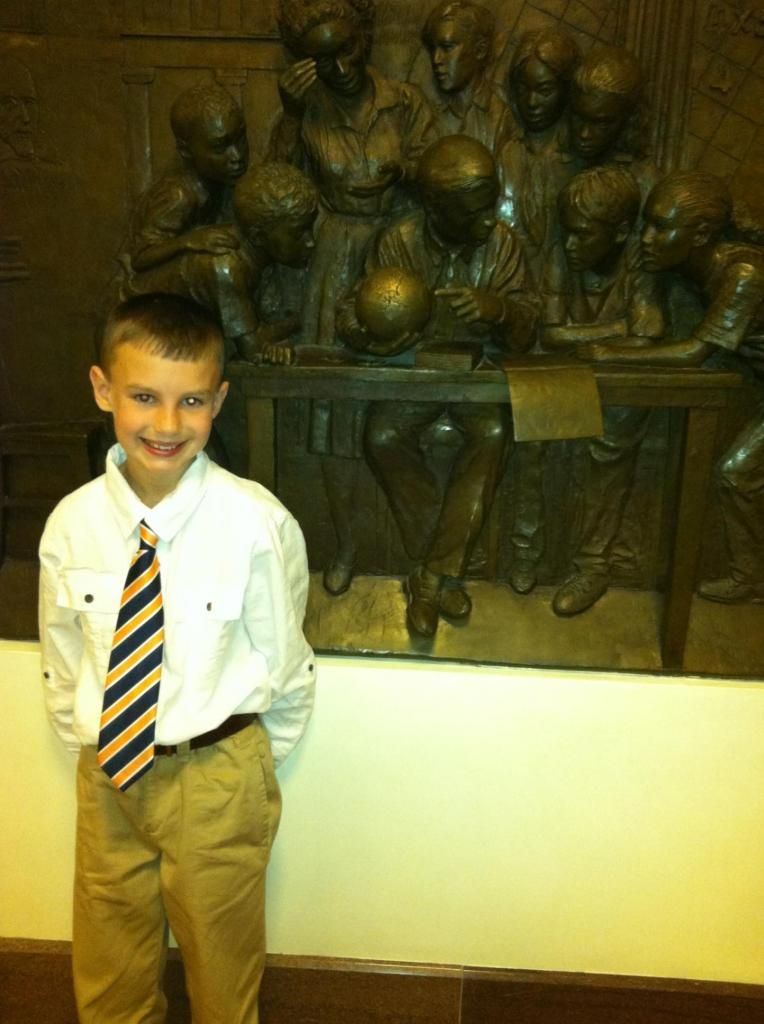 I love that he got to experience this and would highly recommend it to anyone! We will definitely be going back!