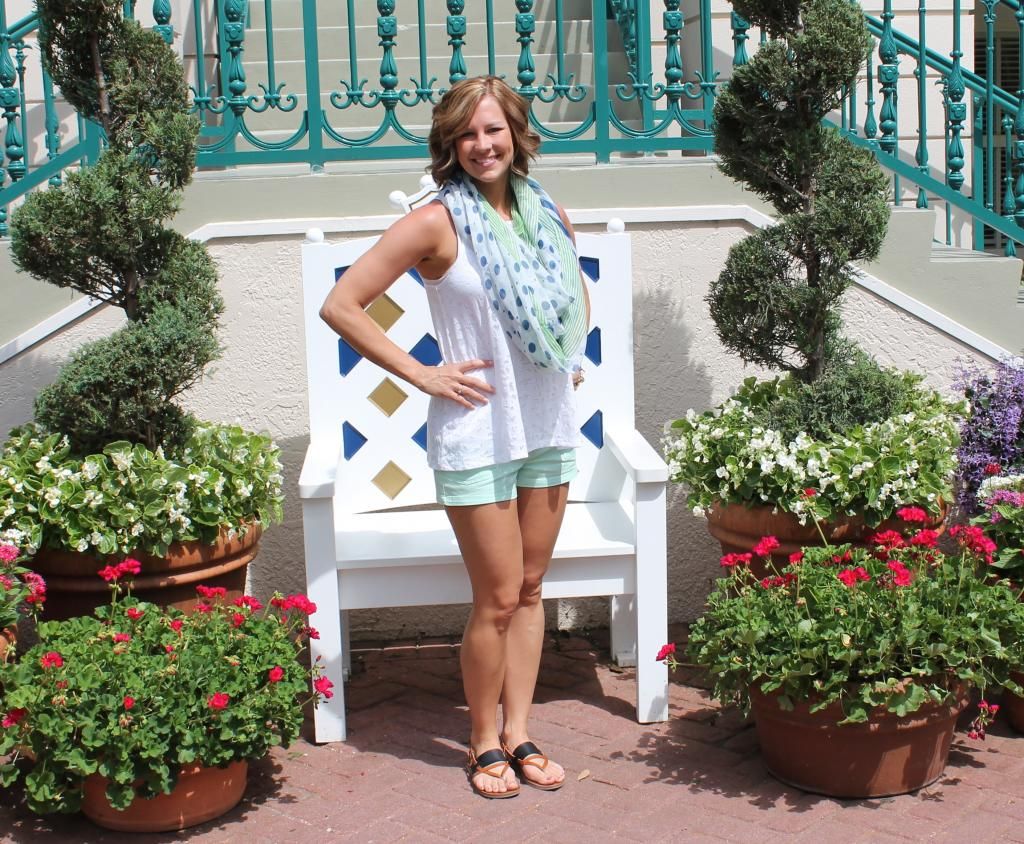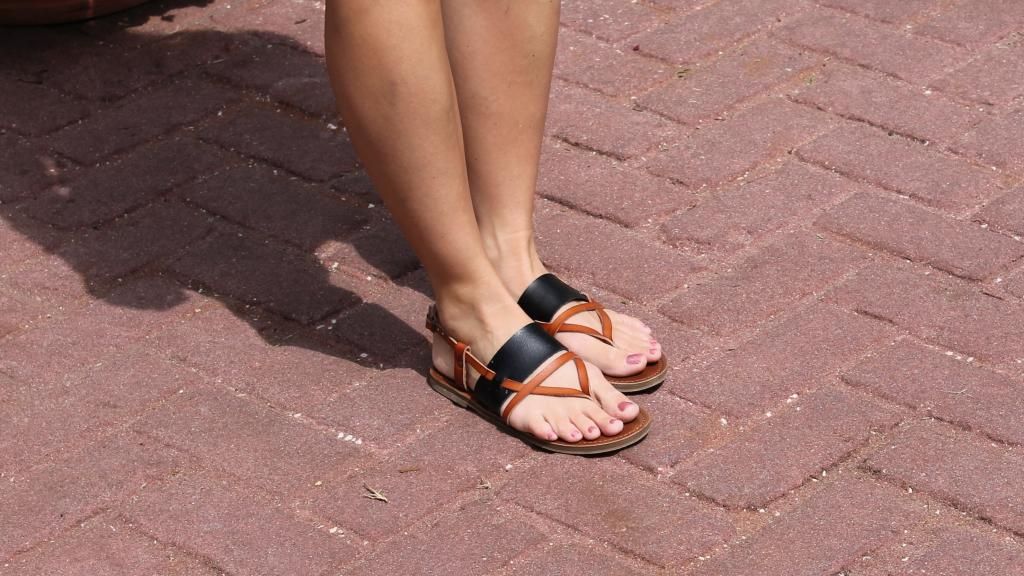 I totally love that mint is so in this season. I grabbed these shorts at Target a couple months ago and have worn the mess out of them. They look great with several different colors, navy, grey, black, and white so they are definitely my go-to shorts. I did manage to find the shirt at H&M. Love that store too. It has a sheer print to it so you have to wear something underneath but my favorite part is the gold zipper up the back, which I didn't get a picture of...
The sandals came from Target as well. Of course, because its the only place I shop. But who can beat Target?!
My sister sent me the adorable scarf. If you haven't seen her online shop you better head over there now. Fabulous accessories at amazing prices! Not to mention that she's just awesome in general.
The beautiful landscaping is from my front yard our hotel in Disney. :-) Isn't it gorgeous! It makes me miss vacation!
Happy Monday! Hope you all have a fabulous week!