Our little buddy turned 5 months on the 4th. Yeah, I'm really behind getting this post up...
This is such a fun age! He's rolling over really well now. He giggles out loud and talks or "sings" to us on a regular basis. 99% of the time he's all smiles. And as you will see by the pictures below, when he's tired, he pretty much just falls asleep anywhere. He loves a blanket or his "baby" (the little animals head with the blanket bottom) over his face when he sleeps which pretty much freaks me out. Evan slept the same way until he was almost 2.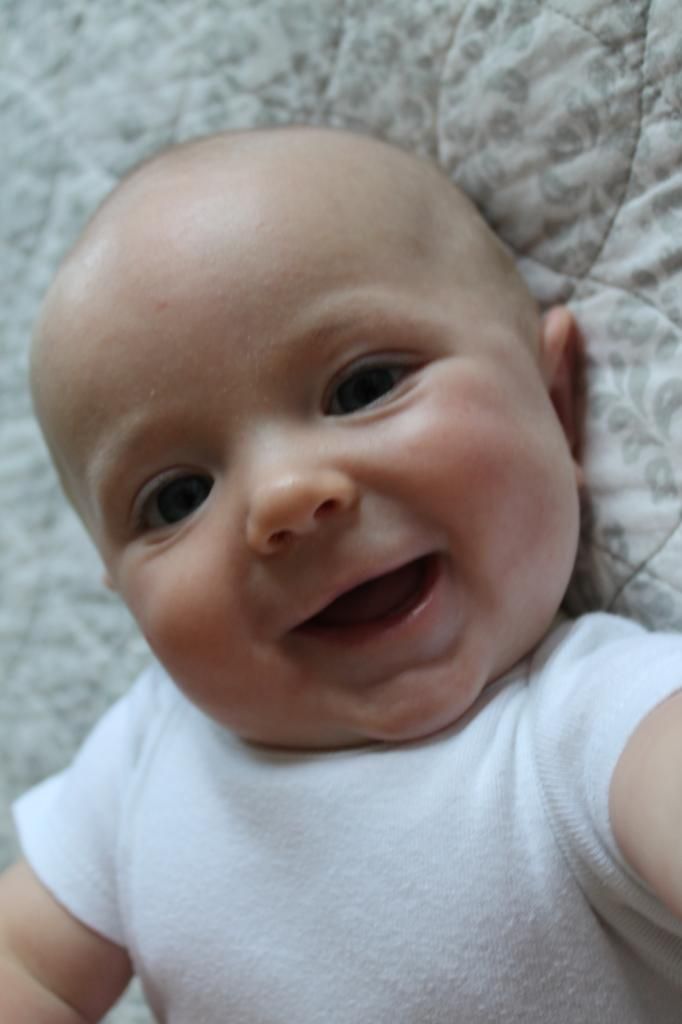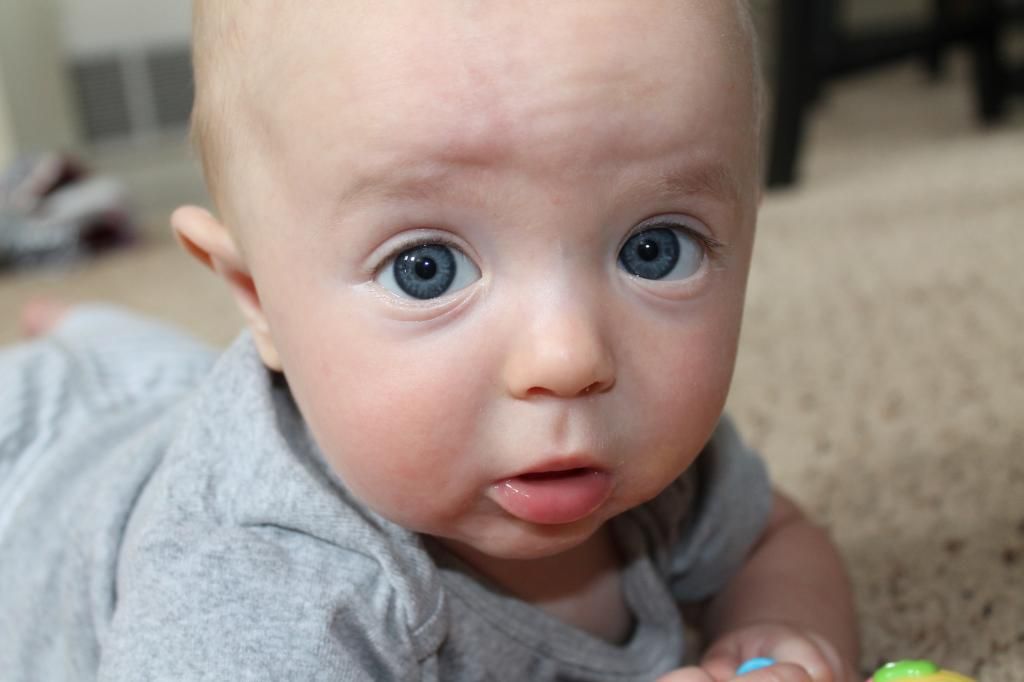 Last night he slept in his crib for the first time all. night. long. And he only woke up once to eat. I guess he heard my lack of sleep rant and decided to give me a break. My Mommy heart is aching with sadness. But my Mommy body is oh, so, very thankful. It's the first time in 5 months, I've woken up refreshed.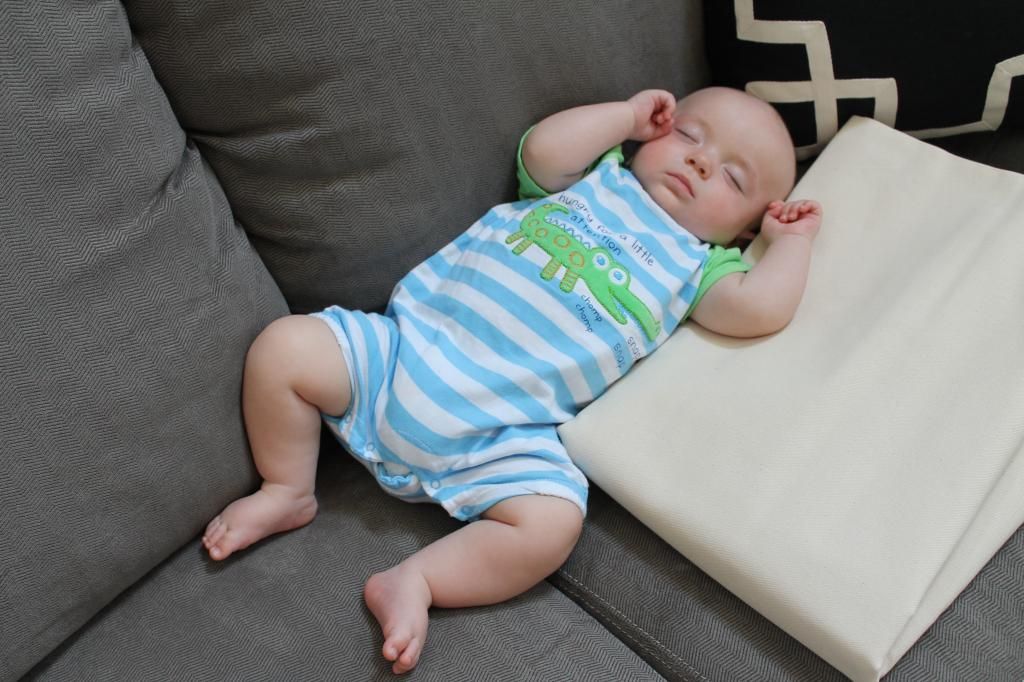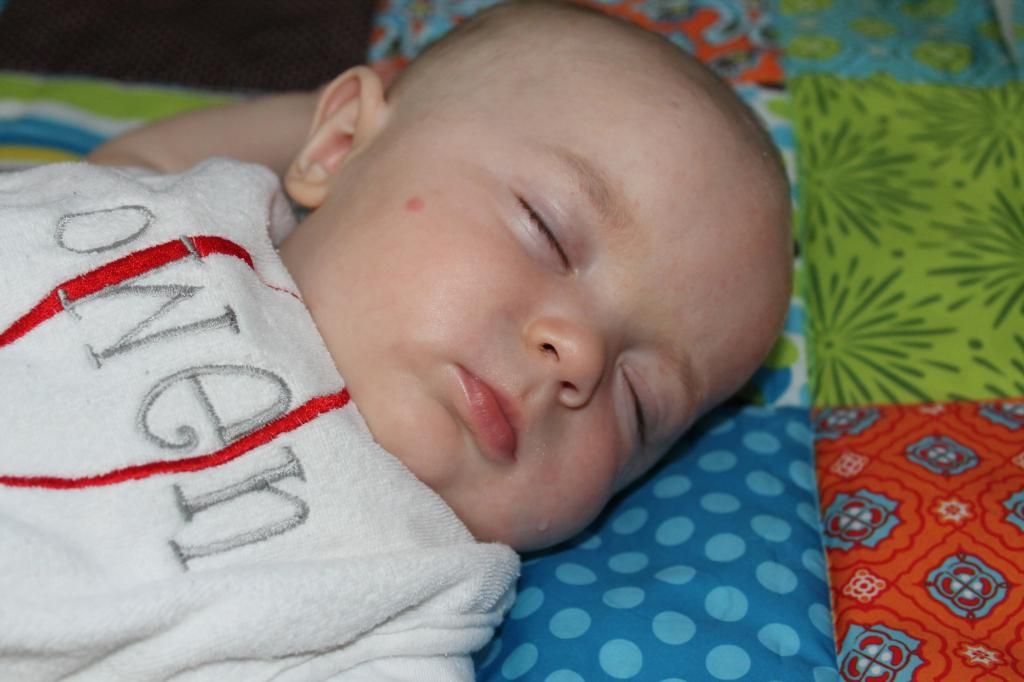 Happy 5 months little man! We love you to pieces!