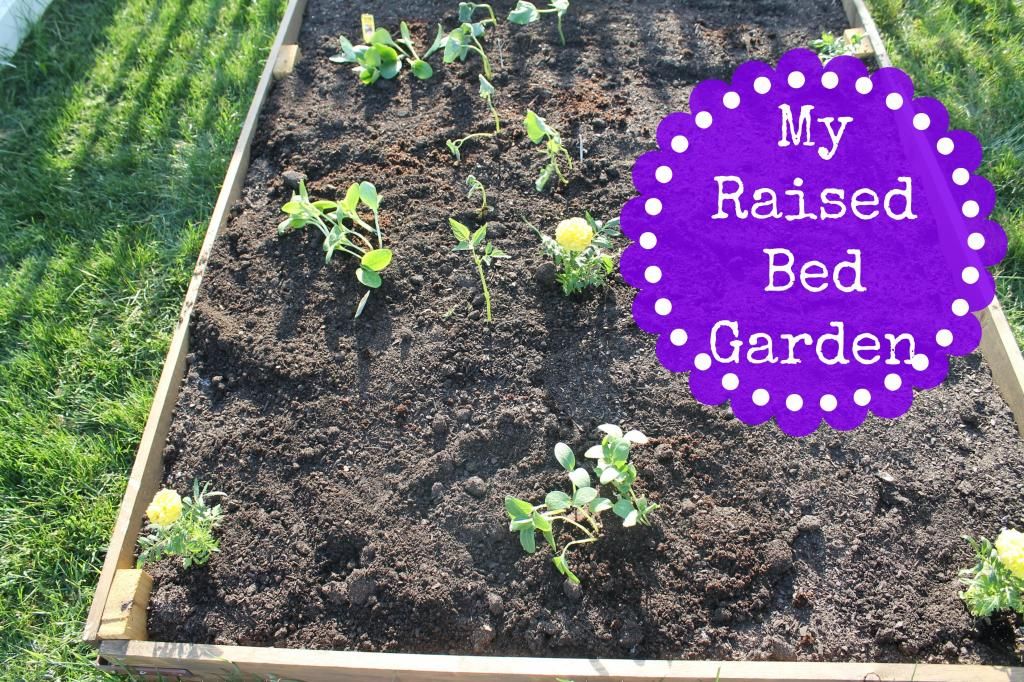 I was so excited to do a raised garden this year! Two years ago I tested out a garden in our back beds. I know, I know, but there were no bushes back there and since we had just moved in, we decided to put our time and money elsewhere in the house. So, I just wanted to see if I could keep a few plants alive. The soil was rocky but despite that, almost everything lived and did well!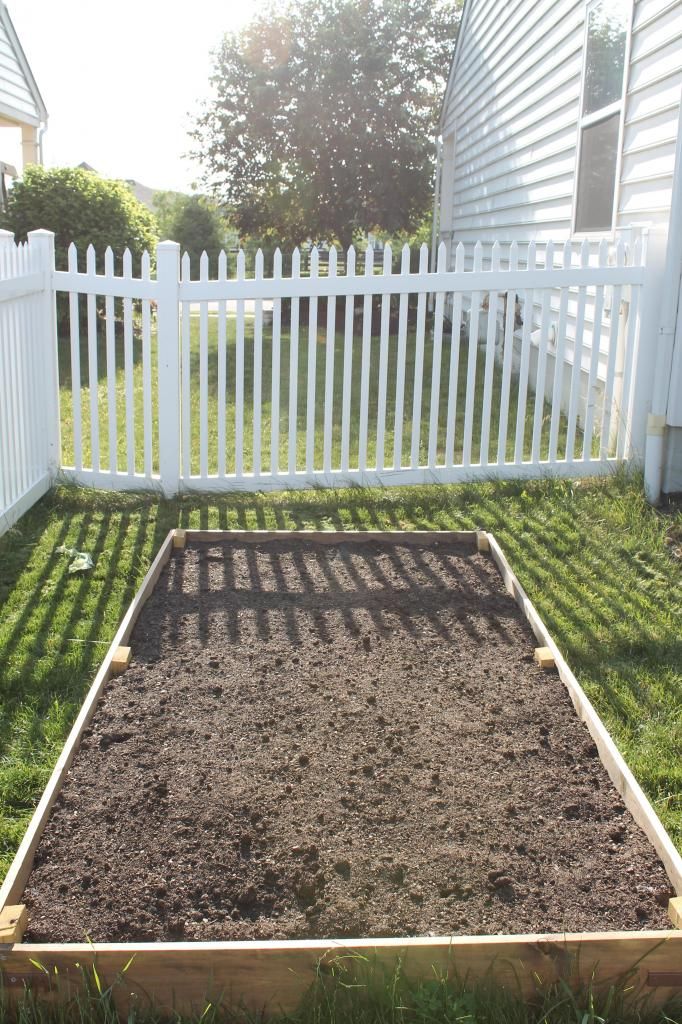 So this year, I had my father-in-law help me build my own raised garden. We used untreated common boards for the sides and untreated 2x4's for the support. We also added l-brackets to the sides for extra reinforcement. If you are looking for a long term bed, you will probably want to use pine boards. Being that I am still in trial mode, I decided to go the little bit cheaper route. These boards will probably only last two years at the most.
I had done a lot of research on size and plants I wanted to grow as well as soil combinations. We went with a 8'x4' garden that is 8" tall.
First, I lined the bottom with newspaper to kill the grass. Then I filled the bed with 24 bags of organic compost from a local soil supplier. This was a job!
Then we started planting. I used Bonnie Bell plants from Home Depot as well as a variety of organic seeds. Although Bonnie Bell is not organic, they do not use any GMO seeds and a lot of their varieties are even heirloom based.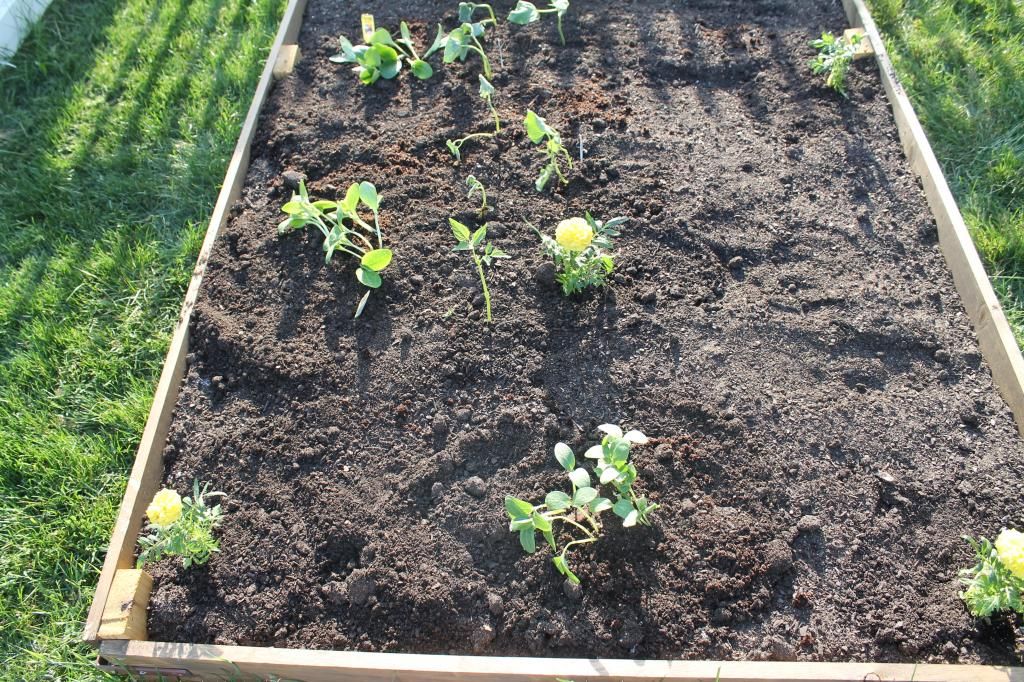 Did you know that Marigolds have an oil that gives off a scent that bugs and insects don't like? Also, their foliage is very bitter so rabbits will stay away as well. You can plant an entire row all the way around if you have a lot of issues with rabbits.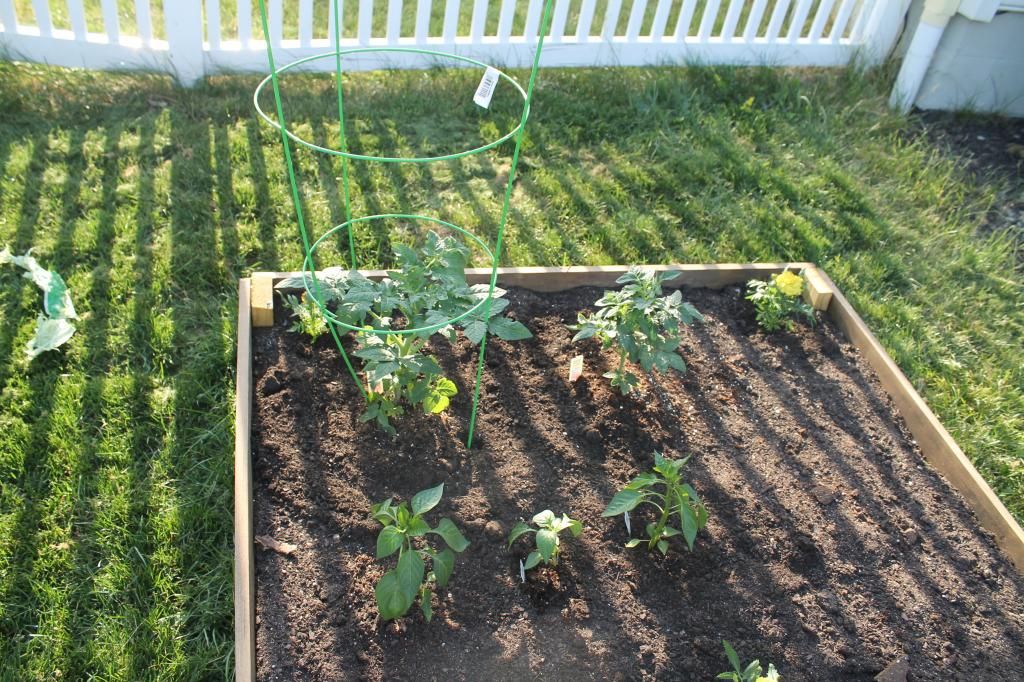 Here is a diagram of my veggies and where I planted them. I had just enough room for everything I wanted but if they do well, I may add one more bed so I can have more quantity. I already have little veggies growing!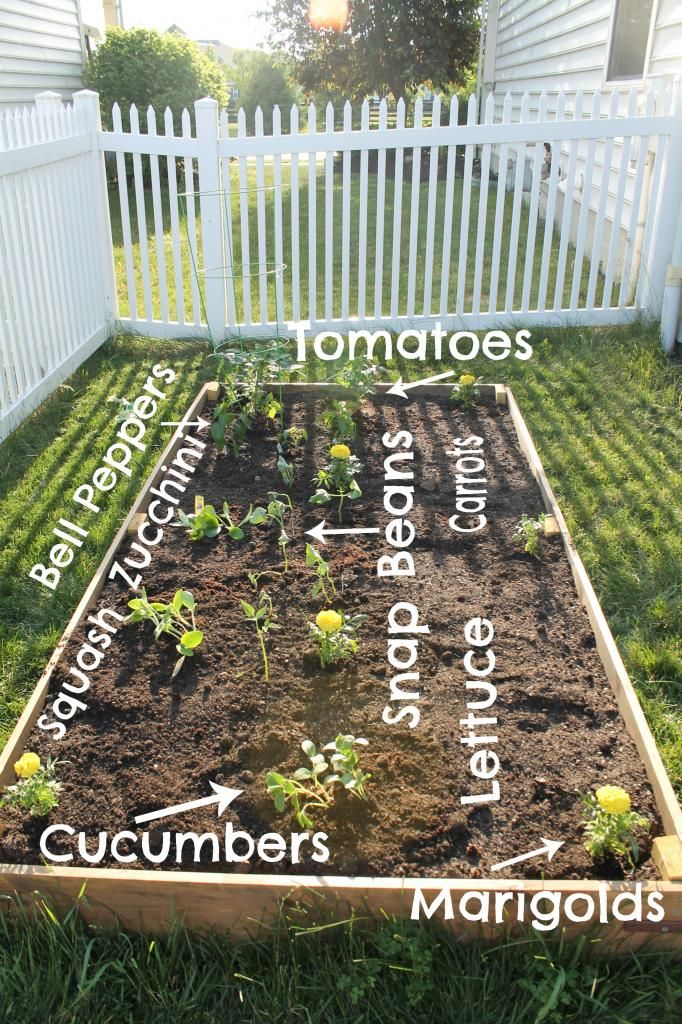 Did any of you do a garden this year? I would love to see your ideas!