This... is the state of my bedroom every. single. morning.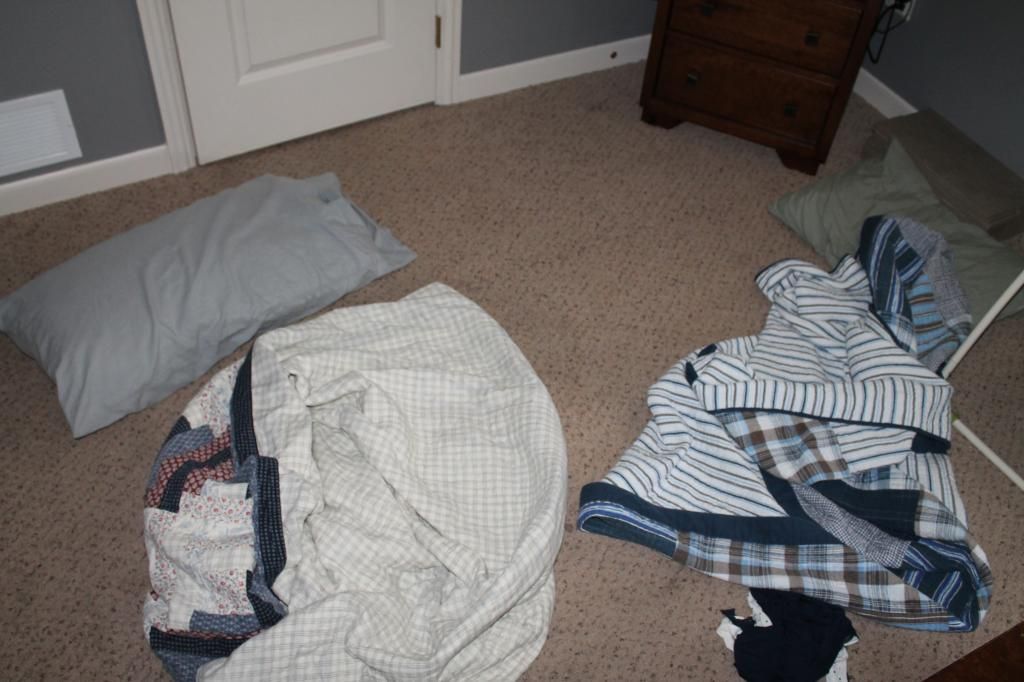 The sleep situation goes a little like this in my home.
I fall into bed sometime between 11:30 and midnight. Owen wakes up shortly after that and nurses and then I attempt to put him back in his crib. Success happens about every two nights or so.

Usually, about an hour after that, Avery wakes me up and wants a blanket and pillow to sleep on my floor. Evan comes in at some point and thankfully brings his own blanket and pillow.

Around 3:30, Owen wakes back up to eat... and then definitely wants to be put in my bed to sleep.

He is typically awakened again shortly thereafter by Avery, who often talks, screams, or fights with her brothers in her sleep.

Once everyone is calmed down and back asleep we get about another hour before Jarrod wakes up for work.

Owen is then back up at 6:30 to eat and is usually up for the day.
And I am exhausted. I'm trying to find the fine line between just building a home with one very large master bedroom and locking my bedroom door at night. Lol. Obviously, this is one part of motherhood where I have sorely failed. Part of me says they won't sleep in there forever. And the other part says forever is going to come sooner rather than later when I die of sleep deprivation.
Oh motherhood. You wear me out some days!